When someone messes up or wrongs you, do you assume the best or the worst in the offender? What about when you do the same to others?

You knew the answers to both questions immediately. When others wrong you or mess up, you assume the worst. You assume they have a fundamental character flaw that caused them to do what they did.
But when you mess up?
Just the opposite. It was due to environmental conditions out of your control or to a conscious choice to better mankind with an alternative choice.
In his book, The Advantage, Patrick Lencioni writes about this phenomenon known as the fundamental attribution error. The concept is based on research done by Edward Jones and Victor Harris in 1967 and concludes (I believe undisputedly) that human beings blame others' mistakes on personal character/behavioral flaws while we blame our own mistakes on purely environmental conditions.

When someone else messes up, we say:
Why is he so lazy?
Maybe if she paid attention…
If he didn't watch so much TV…
She was so disrespectful.

When I mess up:
I was stuck in traffic.
I couldn't help it.
I've been sick.
I was late because I put family first (how noble).

It applies in all aspects of life
When your spouse forgets to run an important errand.
When a co-worker is late to a breakfast meeting.
When your child is out too late.
When your friend let's confidential information slip to someone else.

Initial reaction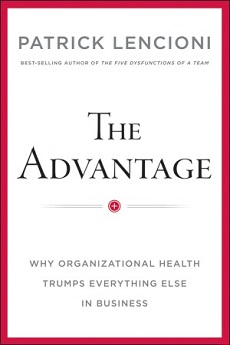 Our initial reaction is usually one of assigning character or behavioral flaws to the person.
He is not a good time manager. I don't understand why he just doesn't do the important stuff first.
She needs to wake up earlier. She was probably up all night watching TV.
He is so disrespectful. He'll always be that way.
I can't tell her anything. She clearly doesn't value confidentiality or our friendship.

Reality
The reality is often vastly different from our initial assumptions.
Your spouse's best friend called depressed and they talked for two hours.
Your co-worker was a witness to a horrible accident and was helping the victims.
Your child was spending time with a friend who needed spiritual counsel.
Your friend was exhausted from a long week in the hospital with her sister when she let confidential information slip.

What we expect
When we find ourselves in situations like those mentioned above, we expect others to give us grace. We expect:
Sympathy
Understanding
Support
Forgiveness
And those are exactly the things we should give to others.
The answer to the fundamental attribution error truly does lie in the Golden Rule:

Treat others, especially when they hurt you or let you down, like you would want to be treated.
Choose to believe the best in them at first. Choose to seek out the real reasons without assigning flaws to them. Choose to extend grace.
Have you ever found yourself on either side of the fundamental attribution error? If so, what were the consequences?