What would you do if you knew you couldn't fail? That is the powerful question that today's guest asks. Have you ever asked yourself that question?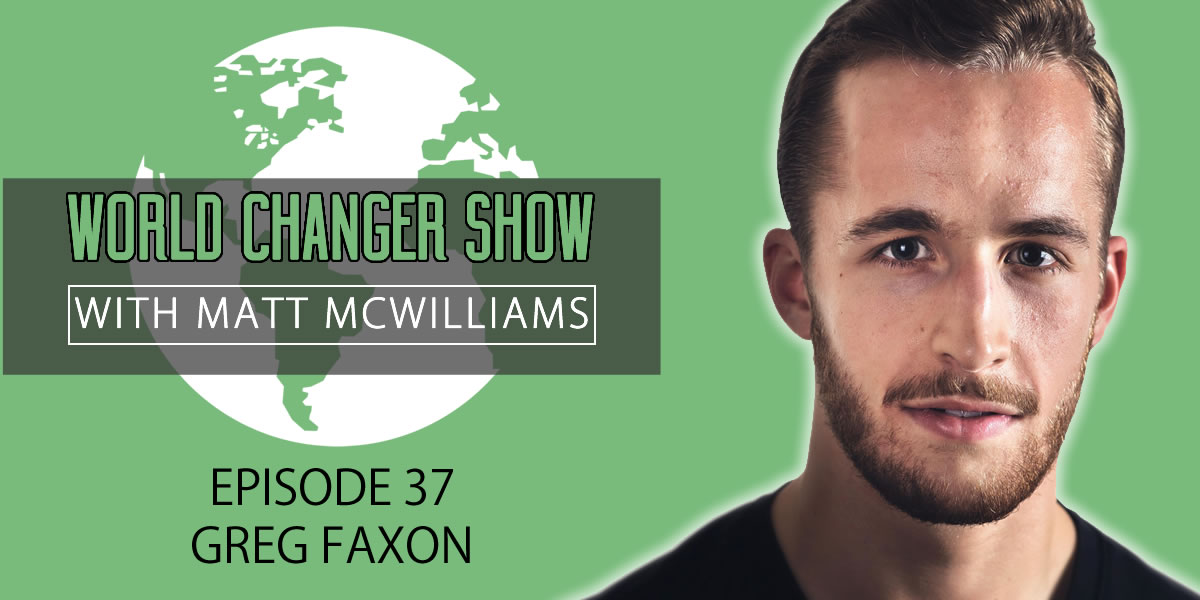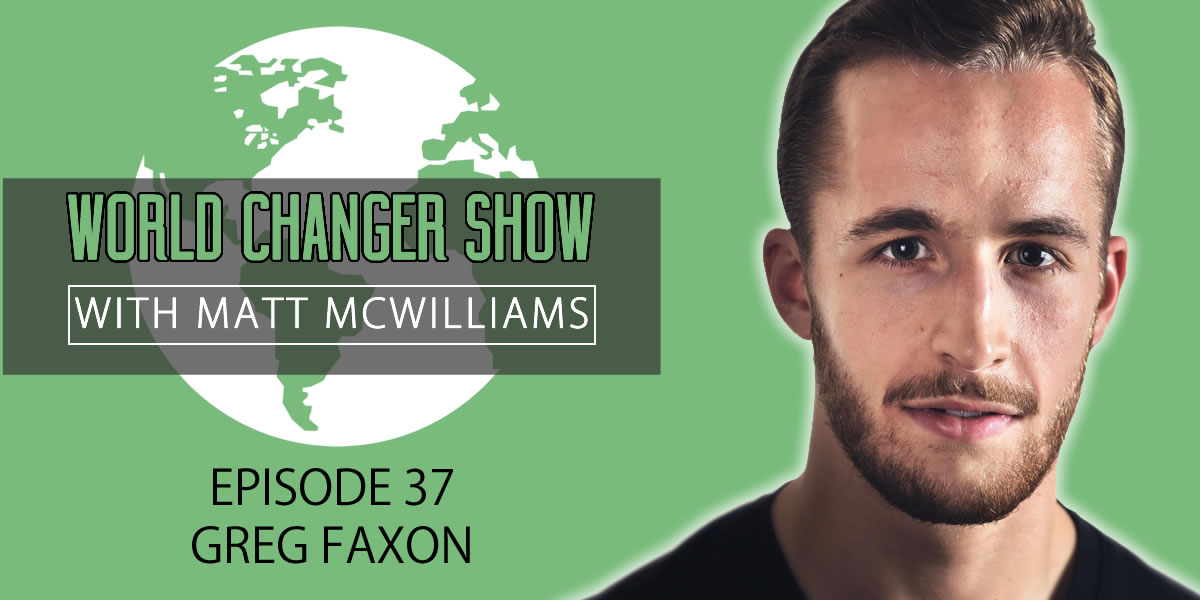 So, what is it? What is the thing you would do if you knew you could not fail?
Is that what you are doing right now, professionally? What about in your relationships?
Today's guest is more than a decade younger than me, but I learned a lot from this interview. In fact, I took more notes of my own after listening than I have on any previous interview.
I'll think you'll enjoy it and learn a ton as well.
About Greg
Greg Faxon helps people to live deliberately. I love his attitude and purpose.
Greg believes that:
Most people live passively. They work hard all of their lives, only to wake up one day with a feeling of emptiness, with no idea where they are or how they got there. Is that you?
A small few work smart. These are the people that you probably know who always seem to wake up motivated, happy, and productive. They naturally make more of an impact because they have discovered something…that something this:
You don't have to do what you are told. You don't have to trade your sanity for success. When you live deliberately, your life becomes a lot less painful and a lot more enjoyable.
Listen to this episode: 
Episode Links and Resources
POST: The 2 Secrets of Great Leaders | The Pygmalion Effect
Quote
"Want to change the world? Find people's pain. Fix the pain. It's that simple."
Ask Me a Question
If you have a question, comment, thought or idea, you can leave a voicemail for me or contact me via email.
Subscribe to the Podcast
Share the Love
If you enjoyed the show, please rate it on iTunes and write a brief review. That would help tremendously in getting the word out and raising the visibility of the show so that we can inspire other World Changers just like you.
Next Episode
Join me next week for Episode 38, Why You Are a Bad Listener and How to Fix It
Call to Action
Ask yourself the question, "What would I do if I could not fail?" Then act on that answer.
Question
>What would you do if you could not fail?