This blog is all about you. I started it as a way to do what I've been doing for years professionally…build intimate relationships with scale. I started it as a way to help people. With that in mind, I want to make it better for you and more relevant to your needs and interests. So, I'd like to know more about you. That's why I created my 2013 Reader Survey.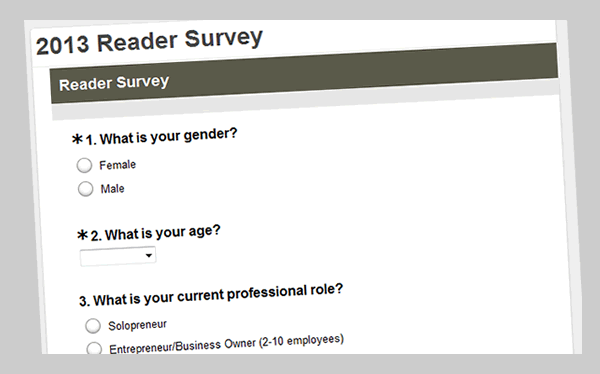 Will you please help me help you by spending less than four minutes helping me to tailor what I write to your needs?
The survey is quick, easy, and it's completely anonymous. And most of all, it helps this community grow as it should.
Thanks!