For most of us, once we get a taste of what a having a little impact does for us and others, we want more. It feels good. It's addictive. It's motivating and inspiring. So, how do we amplify our impact?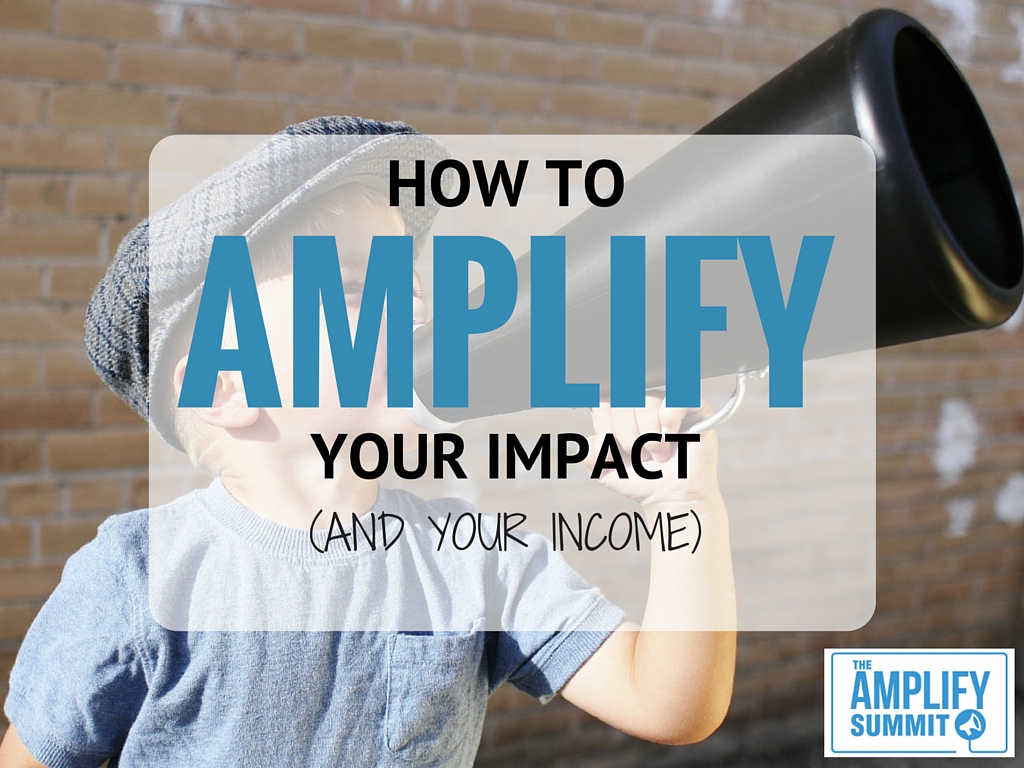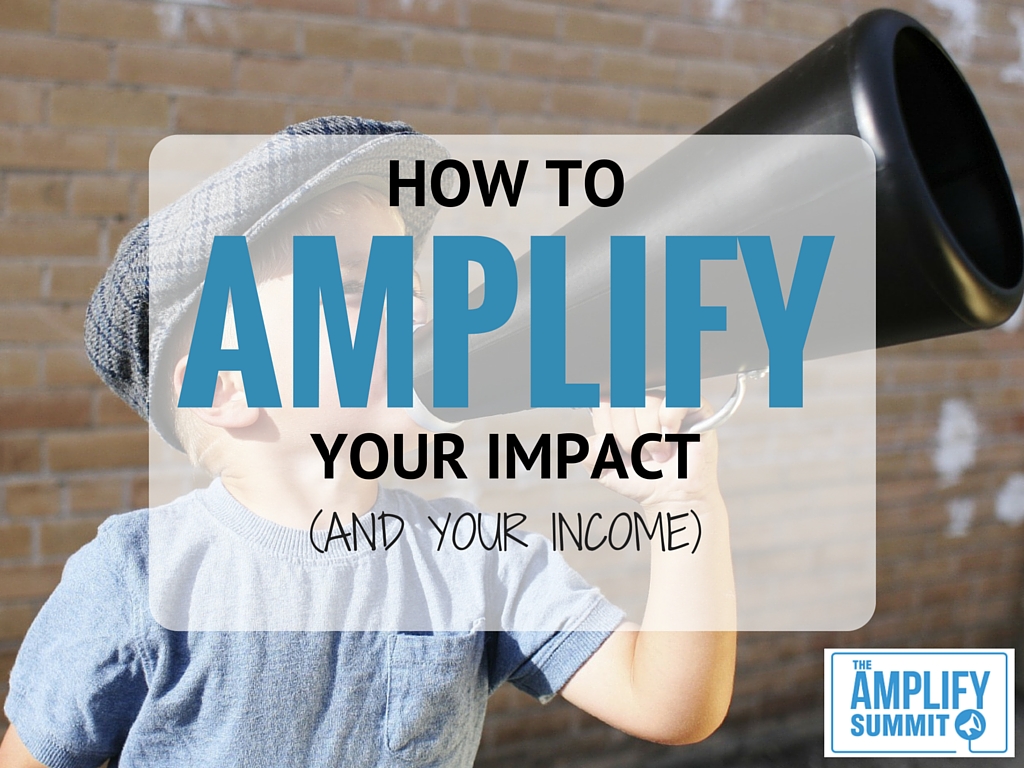 I'll cut right to the chase and share a FREE resource that will help you to do just that.
It's called the Amplify Summit.
It started this past Monday but there is plenty of time to register for it.
Jonathan Milligan has assembled 27 of the most successful writers, speakers, and coaches and ask them to reveal how they have built multiple streams of income in their business.
Check out some of the speakers:
Dan Miller of 48 Days to the Work You Love shares his "Six-Figure Revenue Strategy Guide for Writers, Speakers, and Coaches."
Ray Edwards shows you "How to Write and Speak Words That Sell."
Ken Davis shares "Practical Tips and Strategies for Launching Your Speaking Career."
Some guy named Matt McWilliams talks about "Secrets to Maximizing Your Results in Affiliate Marketing and Product Launches."
As I mentioned Wednesday, this blog is going to be more about monetization and affiliate marketing, so this is the perfect opportunity to get some of my best material.
If you've ever wondered what it would be like to spend a day with multi 7-figure business builders, then this is for you.
And you can get in for free:
Here's some of the other amazing speakers:
Grant Baldwin, Jeremie Kubicek, Kary Oberbrunner, Rob Kosberg, Kirk Bowman, Hugh Culver, Michael Nichols, Lindsey Hartz, Rebecca Livermore, Michael Hudson, Mike Kim, Chad Allen, Marisa Shadrick, Lisa Bloom, Nick Loper, Kent Julian, Scott Oldford, Dennis McIntee, Kirsten Oliphant, Jevonnah Ellison, Daniel Decker, Dale Callahan, Michael Margolis and my friend and host, Jonathan Milligan
If you want to write, speak or coach your way to a 6-figure business, you don't want to miss this.
You still have time, but act fast because every day that you wait is more of the summit you will miss.
Get your tickets here:
Which speaker are you most excited to see?