News report: "The economy only added 160,000 jobs last month." Economist: "Blah, blah. Doom and gloom. Blah, blah. End of the world. Obscure economic term, blah, blah. Blame someone, blah, blah." That is pretty much how a recent segment went on the radio.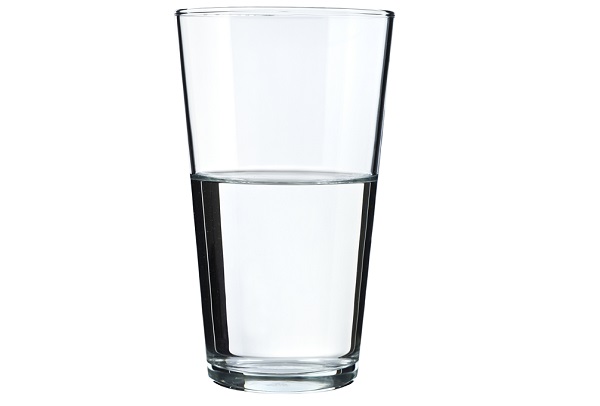 The "economy" added 160,000 jobs?
No it didn't. People did. People who run small businesses. People who run "evil" corporations. People who are employing others, driving the economy, and…changing the world.
Then some economist commentated on this "disappointing" news. In a matter of twenty seconds, he managed to explain why the numbers were actually bad, blame both political parties, depress 87% of the listeners, and tie-in the job numbers to an increase in dandruff. OK, I made that last one up…and the statistic about depression.
So, let me get this right. 160,000 people that didn't have jobs now have jobs, which is 0.2% less unemployed people, and a record low for four years…and that is disappointing?
160,000 people who were likely struggling with self-worth, confidence, and little things like affording food and shelter are now proudly employed. Moms and dads across the country can hold their heads high around their children. Many of them are no longer in need of food stamps or welfare and certainly unemployment benefits. But Johnny Economy says these numbers are a signal the first of the Four Horsemen of the Apocalypse.
I think I figured out what it takes to be a newsworthy economist…pessimism. Just find the cloud in every economic silver lining and go on record finding something wrong with every bit of good news and you, too, can be a quotable economist.
How to overcome pessimists – Step One
I didn't get much further into the segment because I did the only thing you can do with pessimists:
I turned it off.
And that is always the first step to overcoming pessimists:
Turn them off.
Shut them up.
Tune them out.
Change the channel.
Cover your ears.
Walk away.
I understand that if you work for a pessimistic boss, you can't just walk away (although, that would be hilarious). But you can tune out the pessimism.
How to overcome pessimists – Step Two
The second step is to replace it or cover it up.
Once you have gotten rid of the pessimism or done your best to do so, it's time to replace it with something positive. Or at the very least, cover up the damage with something positive.
Once you've tuned out or moved on from the pessimism, do these four things:
Find the silver lining. Focus specifically on what is good. What does this make possible? What can I learn from it? What good comes out of this?
State the positives. State, out loud, what is good about what you've just heard or read. 
Keep it to yourself. Don't go share the doom and gloom with others. It only reinforces the pessimism.
Cheer yourself up. Sometimes, what you need more than anything is a pick-me-up and that is OK. Read something positive. Say something positive. Listen to comedy. Whatever gets you back to being…you!

 
If you're the pessimist
What if you are the pessimist? Thankfully for you, my own letter to myself should help you. From one pessimist-by-nature to another, I feel your pain.
Dear self,
Be positive. If you feel pessimistic thoughts coming (and you will) keep them to yourself.
Resolve to never again give pessimistic thoughts the fuel they need to grow (the sound of your voice) or a place to expand (others' ears).
Congratulate yourself when you keep a thought to yourself. That itself is being optimistic.
Focus on what is good and enjoy the small steps of progress. It takes less steps than you think to create dramatic change.
Now, go make this a positive and enjoyable day!
How have you overcome pessimistic people, including yourself?