I pushed myself to the brink of disaster.
I woke up Christmas morning exhausted, sick, and fifteen pounds heavier than I was two months before. I was at the tail end of a seven-week marathon of ninety-hour workweeks and my body and mind were paying the price.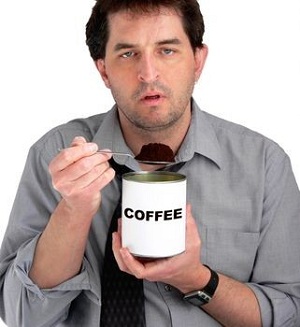 The fourth quarter of the year is by far my busiest time. For one of my clients, the four-week stretch from Thanksgiving to Christmas accounts for more than 50% of the revenue for the year. For others, it's equally as important.
For the three weeks before and during that stretch, I was up most days before 6:00am and rarely in bed before midnight. In between, I was able to spend a little bit of time with my family thankfully, but otherwise it was all work, all day. Day after day after day.
By Christmas morning, I was mentally and physically fatigued. I had a horrible cold that lasted far too long, and my pants didn't fit very well.
I was an absolute mess.
Sometimes you have to push. That is a fact of life. There are times that call for extra effort, extra focus, and extra hours. But when you do, it doesn't mean that your body has to end up in shambles.
Here are seven things I learned this year and what I will be doing next time I have to really push it.
1. Eat right.
This becomes more important than ever. My diet became a smorgasbord of refined sugars, fatty meat, and chips. I ate crap and later felt like crap. The right thing to do is eat healthier than normal.
Plan ahead and cut a lot of fruits and vegetables up on Sunday. Eat lean meats and snack on almonds or other nuts. Eliminate refined sugars as much as possible.
2. Exercise.
Get in at least a little exercise every day. I love to run, but I can't do six miles on the treadmill in the morning when I have a long day ahead. But I could have done one or two. Find twenty minutes and make it the best twenty-minute workout ever. If you're a runner, run your fastest mile or two. Learn to speed up. It will benefit you later on your long runs.
If all else fails, I can at least get in a couple of 5-minute workouts. If you want a guide to how to get in a good workout in 5 minutes, check out my ebook The 5-Minute Workout.
3. Be proactive with supplements.
To beat a cold, I make a natural cold remedy that works every time. Next year, I will begin taking this remedy proactively when I have to push it to fight off colds before they happen. It also happens to be very energizing and healthy.
4. Give up something.
A hobby, guy's night, anything. Give up something for this season that is time consuming to get a little extra sleep and/or time with family.
5. Limit caffeine.
As much as you may feel like you need a boost, limit your caffeine intake. Plan out when and how much caffeine you will ingest. The typical cup of coffee has approximately 100mg of caffeine. A healthy amount is 200-300mg daily. Much more than that gets into dangerous territory according to the Mayo Clinic.
My two rules from now on: I will spread out my caffeine intake in smaller amounts and no caffeine after 5:00pm.
6. No electronic devices in bed.
When you hit the bed, you need every minute of sleep you can get. Don't disturb your sleep by using a device in bed. Put away the phone or tablet and start snoozing.
7. Take a nap.
I have personally found that I can get about one hour less sleep at night if I get in a twenty-minute nap during the day. That's a forty-minute win. For more on naps, Michael Hyatt has some great articles on the topic. I will not miss my nap next time I have to push it.
Next time I really have to push myself, I will be ready. I'm following my own tips here.
What would you add to this list? When you really have to push it for an extended period of time, what do you do to stay healthy?