The greatest gift you can give anyone is the opportunity and encouragement to imagine great things.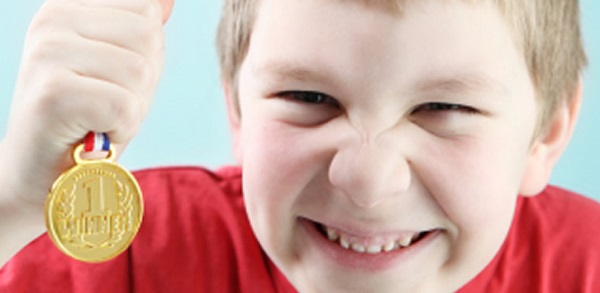 When I was a kid, in my imagination it was always the bottom of the ninth inning. The bases were always loaded. There were always two outs. We were always down by three runs.
And we always won! I always hit that home run!
I was always the player and commentator. In basketball, I could always here the voice saying to the millions of fans watching:
Down by one…six seconds left…McWilliams drives right…drives left…3…2…1…the shot is off…and it's GOOD! It's GOOD! The crowd goes wild.
We always won! I always made the shot.
If I was really shooting and I missed, I was always fouled. I always had a chance to win.
As a high school student, I no longer played baseball or basketball except for fun. I played golf.
I must have won the U.S. Open and Masters a thousand times every year. Often on the practice green, often on carpet of my college dorm room, but most often just in my head.
Imagination on paper
In study hall, I would spend time writing out record-breaking scores, just to get used to seeing myself shoot ridiculously low scores. Sometimes doubt would creep in and say, "That's absurd, no one has ever shot that low before…and you've never even come close." But I kept imagining. I kept stretching the limits of my belief to new levels, to new heights.
Throughout each of these imaginations, I felt all of the emotions. I felt the nerves as I prepared to hit the shot. I could feel the exhilaration as the putt fell and my arms triumphantly reached to the heavens.
The mind is so incredibly powerful. If you devote time and energy to using your imagination to visualize positive outcomes, you will eventually come to believe those things.
I believed I would one day face those putts for major championships. I believed I would do so in front of crowds of 35,000 people. And I had succeeded in my mind.
So, when I faced a 10-foot putt to win a local tournament, I did not feel any pressure. I had faced far more intense pressure in my mind and on the practice green.




A destination…
Imagination gives you a destination.
Until you know the destination and have seen yourself arriving there, you never will.
I never actually faced a putt to win a major championship. As I got older, my imagination died. I lost my dream. I write about that in-depth here and highly suggest you read it.
Today I encourage you to remember when you always won. Remember the dreams of your youth and apply them to the realities of today.
Then spend some time helping someone else imagine big things. It's the greatest gift you can give them.
What do you need to spend some time imagining today? Who can you help to imagine great things.