Do you ever feel like your life is off track? Do you even know what on track feels like? Whatever your position in life, there's a book by my friend Jon Stolpe that can help you. It's aptly titled On Track and I was fortunate enough to interview him recently about the book.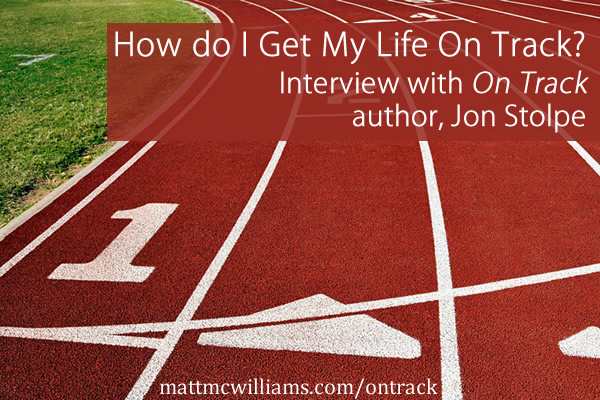 I won't spoil the interview with too much introduction, but here's what I had to say about the book (from the back cover):

So check out the interview below and afterwards, go buy his book. You'll thank me later.
Win a copy of Jon's book
When you're finished, leave a comment below with something you learned from Jon's interview. One random commenter will win a free copy of his book.
Top posts from May
May was another record month for my blog. We had a 9% increase in traffic, which is the 20th straight month of growth, as well as an increase in comments and subscribers!
Thanks again for making this an awesome place to share with each other, learn together, and change the world one post at a time.
What was the highlight of your May?