Sometimes, leadership means making painful decisions.
Pain is temporary. It may last for a minute, or an hour, or a day, or even a year. But eventually it will subside and something else will take its place.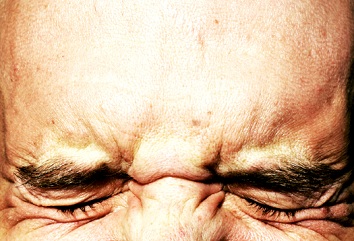 Yesterday I wrote about painful generosity; how great leaders cannot be greedy. Leaders must give even when it hurts. Leaders also make decisions that hurt, when they are the right decisions to make.
I recently went to a birthday dinner at a restaurant here in Fort Wayne that resulted in the single worst dining experience of my life. That is not an exaggeration. The poor service and chicken that tasted like it had been microwaved in a sweaty gym sock weren't the worst part and aren't the focus of this post.
The worst part, and something that good leadership could have addressed, was the 15-person bachelor party that was originally seated right next to us. After about five minutes of them, we moved across the restaurant, where we still had the pleasure of hearing their profane yells, fraternity chants, and various other things I haven't heard since college and/or the Arsenio Hall Show. We weren't the only group whose dining experience they ruined.
I could not help but think what a good leader would do in this situation. I estimate that the bachelor party would probably spend about $500 in food, beer, and tips. The servers would each pocket about $50. I suppose that is a fair trade for dealing with a bunch of perverts spouting a never-ending barrage of cheesy pick-up lines (laying the sarcasm on pretty thick there). That is a lot of money for a restaurant like this. I can see dollar signs flashing in the manager's eyes.
But a good leader would have done two critical, and very painful, things:
Asked them to leave. Put another way, he or she would have kicked them out. A good leader would sacrifice their business for the good of the rest of the restaurant. He or she would have asked them to leave and covered whatever they already purchased.
Tell others about the decision. This one isn't as painful. In fact, it might even make the leader a hero to some. A good leader, after kicking the bums out, would have gone to each table and told them what he or she had done, so that they would know the manager had acted in their best interests. That is leadership.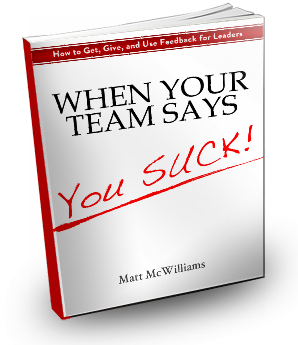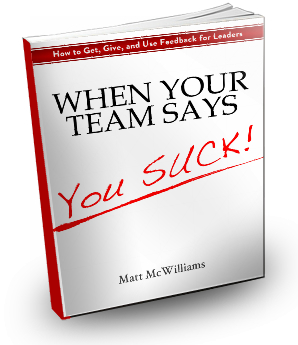 I'm not saying this would be easy. Kicking out an unruly or disrespectful customer is not fun or profitable in the short term. But it is always the right decision. Leaders make the painful decisions when they are the right decisions. (Click to Tweet)
I have dealt with these types of customers the wrong way and right way. Once I had a customer service rep tell me that a client had just cussed her out. I told her something to the effect of "Oh, that sucks. Yeah, it happens." I then waited anxiously by the mailbox for my "Manager of the Year" award. Surprisingly it never arrived.
Years later a team member forwarded me an email from a client who had insulted her via email. She wasn't asking for help, just letting me know about another issue addressed in the email. I replied all and told this client that he owed her an apology and that I would not tolerate him treating someone on my team that way. I knew full well that he might pull his business from us and I was prepared for that. I did the right thing and that was all that mattered. He was repentant, apologized to both me and the team member, and she was thankful to the point of tears. No one had ever done something like that for her.
Leadership is hard. Leaders must make the right decision even when it hurts. Something good always comes out of it.
Have you ever had to make a painful decision that you knew was the right decision? What was the result of it?