If you are a leader, stop punishing your team when they make mistakes. Here's what Jack Welch says about it in his book Jack: Straight from the Gut…and he's Jack Welch. You're probably not. (But, if you are, seriously, hit me up, let's do lunch)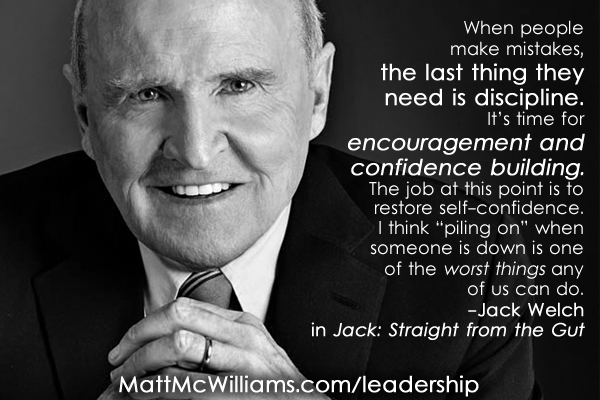 Be a leader. Build your team up.
That's what they need when life kicks them down.
The same goes for your children, your friends, your spouse, and your family.




Yes, sometimes they need a good "talking to," but it's usually not when you think it is. So focus on building them back up…and if you can't do that, at least keep your mouth shut.
(And seriously, Jack if you are reading this, I'm not kidding about lunch)
How can you build someone up today whose been knocked down?