You can find great leaders everywhere, if you just look. Perhaps you've heard of one from the news recently. His name is Joey Prusak. He's 19-years old and he has more leadership ability than most 40-year olds I know.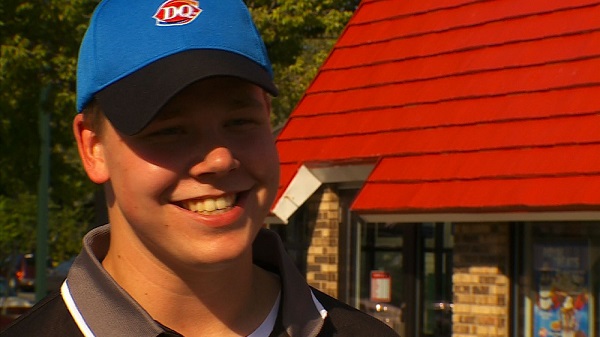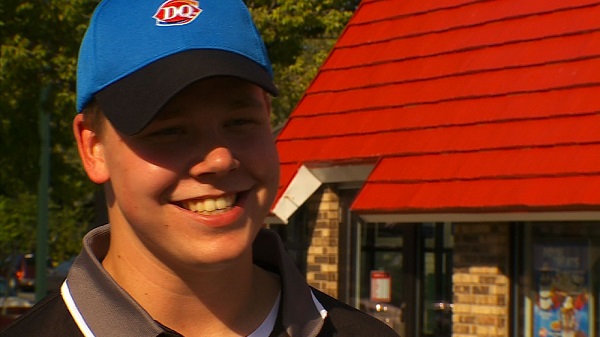 If you don't know his story, here is a quick recap courtesy of NPR:
Prusak, a Dairy Queen manager, back on Sept. 10 saw a woman pick up a $20 bill that a blind customer dropped. When Prusak told her to give it back, she refused. So, the 19-year-old manager refused to serve her. He then took $20 of his own money and gave it to the visually impaired customer.

Prusak's good deed might have gone unnoticed. But, as KARE-TV reports:

"Other customers saw what happened and one of them wrote an email to Dairy Queen. The email was forwarded to the owner of the store, who posted it on the board for everybody to see.

"A co-worker was impressed by what happened and posted the message on Facebook, where others found it and shared it. Joey's story is now all over the Internet."

The story filtered up to billionaire Warren Buffett, whose Berkshire Hathaway Inc. owns Dairy Queen. "He called and thanked me for being a role model for all the other employees and people in general," Prusak tells The Associated Press.

The wire service adds that Dean Peters, a spokesman for International Dairy Queen, said the company is figuring out how to reward Prusak.
Yes, there are still some good people left in the world.
And yes, you can learn a ton from him about leadership.
Five Leadership Traits You Can Learn from Dairy Queen Manager Joey Prusak
1. Great leaders know right from wrong.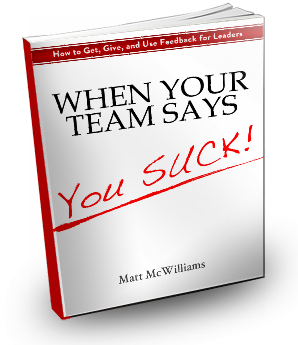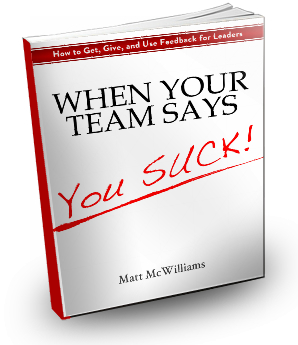 Joey knew what happened was wrong. He knew how to make it right. And he acted on it.
2. Great leaders act fast.
He did not wait around to do the right thing. There are times in life and especially if you're a leader, when what is needed most is action. And this was one of them. No committee was needed. No approval from higher ups. Just action.
3. Great leaders have fanatical integrity.
The first time I heard the term "fanatical integrity" was from Dave Ramsey in his Financial Peace University course. He quoted a study done by Tom Stanley on millionaires. The #1 trait that most of them had in common was fanatical integrity. Joey did not compromise on his integrity. He could have served the woman and made a few more bucks. He could have kept his $20. But he did neither. He had fanatical integrity. If refusing to serve a paying customer and giving away $20 of your own money with his salary doesn't qualify as "fanatical," I don't know what does.
4. Great leaders serve others first.
He put the blind man first. He put his team's integrity first. He showed servant leadership at its finest.
5. Great leaders demonstrate the right behavior.
Joey knew all eyes were on him. Leaders, in case you didn't know, all eyes are on you. Your team is looking to you for everything. How to act, how to treat an angry customer, how to
dress, how to eat, you name it. Joey showed his team exactly how he wanted them to act in a similar situation.
Bonus Trait: Leaders leave a lasting impact.
His team, and now millions of other people, will never forget what he did. His legacy will be remembered for generations. Great leaders do that.
What legacy are you leaving as a leader? At work, at home, in church, or wherever you lead others.