I learned two valuable leadership lessons while using a hedge trimmer.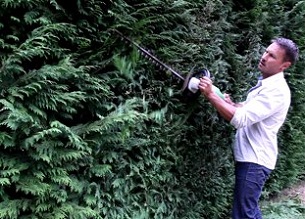 I tend to learn things in the strangest of places, so why not while trimming our tree line?
As I was clearing back our tree line for the last time in 2012, the hedge trimmer kept getting stuck on the bigger branches, which was slowing me down big time.
So naturally, my reactions, in order, were to:
Sigh deeply and mutter about the quality of hedge trimmer we purchased.

Violently shake the hedge trimmer while keeping the power going.

Turn off the power, come to my senses and slowly dislodge the branch from the blades.

Calmly remind myself that the first two steps were unnecessary.

Repeat.
It dawned on me that three things were true of what I was experiencing.
I was using the hedge trimmer in a way for which it was not designed. What I really needed was a chainsaw. I was asking it to do something out of its skill set.

The first two steps mentioned above were truly unnecessary and unproductive. 

I was learning two valuable leadership lessons from it all.
So what were those leadership lessons?
1. When you are stuck, you have to come to a complete stop.
When life presents an unsolvable problem, and insurmountable obstacle, or you seem to be running circles, it is not the time to speed up. It is not the time to rev the engine. It is not the time to complain about the problem.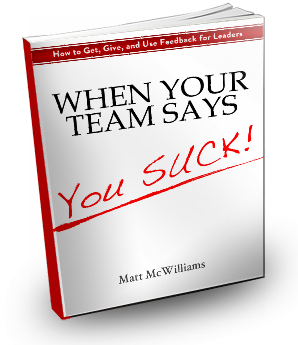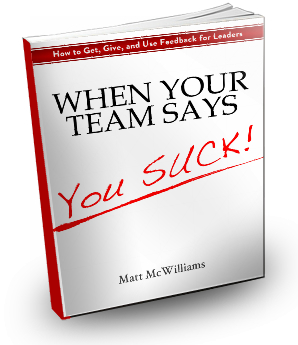 It is time to shut down completely for a moment and assess the situation, calmly think through the options, and slowly make wise decisions on a course of action. There are times where life calls for quick thinking on the move. Great leaders know when to think quickly and when to take their time.
In the case of the hedge trimmer, I had to shut the power down, stop what I was doing, identify the offending branch, and carefully and completely remove it before I could turn it back on. If the branch were only identified, nothing would happen. If it were only partially removed, I'd still be stuck.
Only a complete stop and a complete removal of the problem will do the trick.
2. Like equipment, people work best when they are given the right job.
I was reminded that when equipment is used outside of its intended purpose, it usually doesn't work very well. The same goes for people.
My frustration with the quality of the hedge trimmer was not an indictment of the product. It was an indictment of me for using it the wrong way. My hedge trimmer was not designed for branches of that size, but I continued to ask of it more than it could give.
I think back to how often I would ask a person I was leading to do something for which they were neither previously skilled at, nor had I trained them. Inevitably, they would fail. Inevitably, I would be upset about the quality of my hire.
The reality is that I need both a hedge trimmer and a chainsaw. Both of them do what they do well. A chainsaw makes a terrible hedge trimmer and vice versa. Customer service reps make terrible data analysts and vice versa. When I asked one to perform the other's job, it always failed.
I didn't hire poorly, just as I didn't choose a bad hedge trimmer. I simply had them doing the wrong job.
It seems you can learn a lot from lawn equipment.
What lessons have you learned from strange places?