For most of my life I assumed that everyone communicated in the same way I did.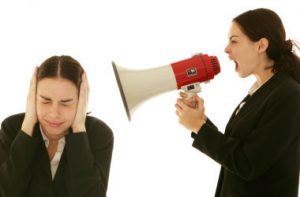 Turns out they don't.
I assumed they were motivated by the same things I was. I assumed they were motivated in the same way that I was. I also assumed that everyone else instinctively understood me. In retrospect I guess it was a little self-centered to surmise that the Creator of the universe implanted a special "you will know what Matt is thinking at all times" gene in the entire human population when I have yet to fully comprehend my wife even when she is actually speaking to me.
That would have been awesome though…unicorns and lollipops for everyone!
When I first became a leader it was a magical time of peace, understanding, and campfires with s'mores and ghost stories.
Except that it wasn't. Dang. Apparently not everyone was motivated by money and not everyone reacted to a crisis (like a server crashing) by going into full panic mode. What a pity.
I remember one direct report in particular who was a senior-level programmer, which is code for "uses a lot of big words around me that I don't understand." He was as cool as the proverbial cucumber or other side of the pillow. (Side note: I have left plenty of cucumbers on my kitchen counter and they are neither cool nor tasty).
When things went haywire, when servers crashed and code was broke, he remained calm. My arms flailed, my voice rose, and my heart was pounding. The situation called for immediate and all out panic. And panic meant frantic pacing and rolling heads. But he remained perfectly calm…and rational. It was downright annoying.
What I took as apathy was actually a little known trait called calmness.
Not only did I not understand him, I could not even relate to him. He was not like me and we had a hard time communicating. (Thankfully, we are still close friends to this day).
Over time, I learned how to communicate with him. But how?
3 steps I took to learn how to communicate with my team members:
1. I had them each take personality / communication tests.
Knowing personality styles is a big help. I like to think of them as narrowing down a person's individuality and quirks to a limited range. High "DS" (from the DISC profile) types have some general similarities as other "DS" types so I have a starting point on communicating with them. The same goes for any personality types, except for the oddball who is even on all four. Avoid these people at all costs, perhaps even shun and ridicule them. Just kidding, lovely wife of mine.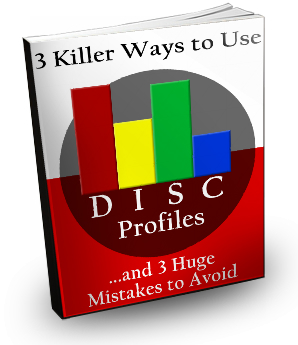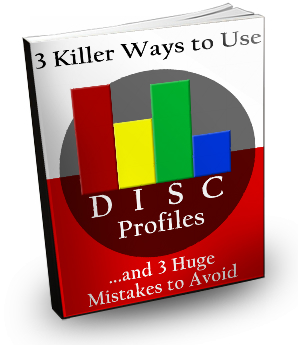 2. I asked direct questions.
Ultimately it comes down to getting to know the person. I've found that directly asking them things like "how are you best motivated," "do you prefer public or private praise," or "how did you think through that situation just now?" helps a ton. Get inside their minds a little. Question everything. Don't save the questions for when things go wrong. Find out what makes them tick in their own unique way.
3. I observed them with others.
Not only did I spend time with them to get to know them, I observed how they communicated with others. I observed whom they spent the most time with and whom they seemed to communicate best with. If they communicated best with Joe, and I knew Joe really well, I made some assumptions that they probably have similar communication styles.
I had a loose formula I followed in determining how to best communicate with people.
Personality styles: 50%
Direct questions: 25%
Experience (Time): 25%
The good news I do believe you can get 75% of the way there in less than a month with a person (with personality styles and a handful of direct questions). The bad news (or good news for the people who take advantage of it) is that the 25% (time) is what separates the average leaders from the great leaders.
How have you learned to communicate with the people around you?