Life isn't fair. It's one big good ol' boys club. If you don't like that life is a good ol' boys club, it doesn't matter. If it offends you, it doesn't change the reality. If that depresses you, get over it.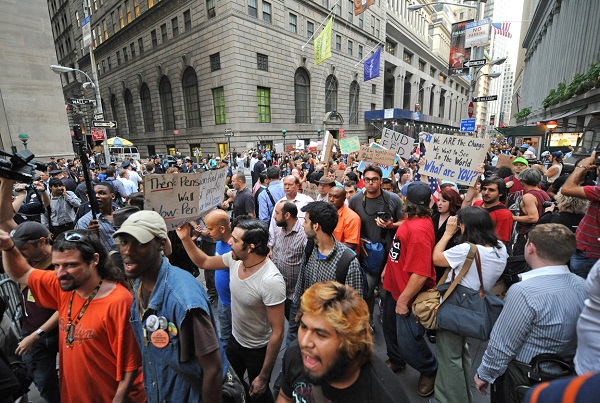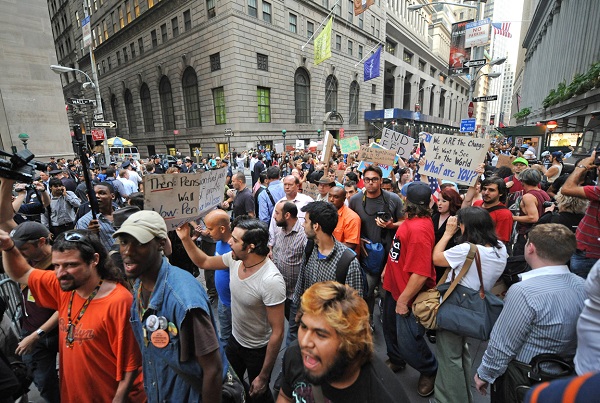 Success in business…and life in general is not about what you know. It's not even about who you know. It's about how well you know the people you know.
Life is a good ol' boys club
Some people read that and fight against it. They fight against reality. They fight against a system that has been in place since the dawn of time.
They march on Wall Street, hold up signs, and demonize the system and its participants. And they wake up the next day to a world that is exactly the same as it was the day before. It's a world that will never change. And why should it?
You have two options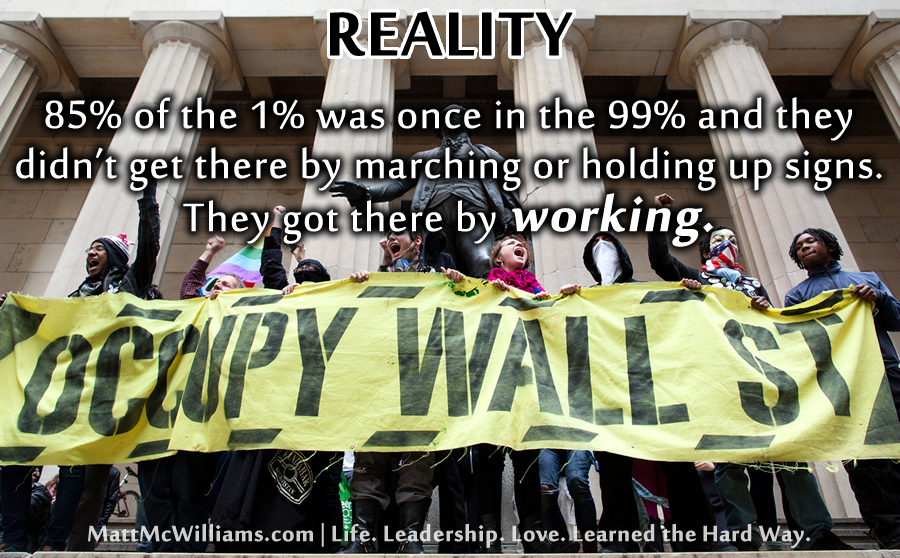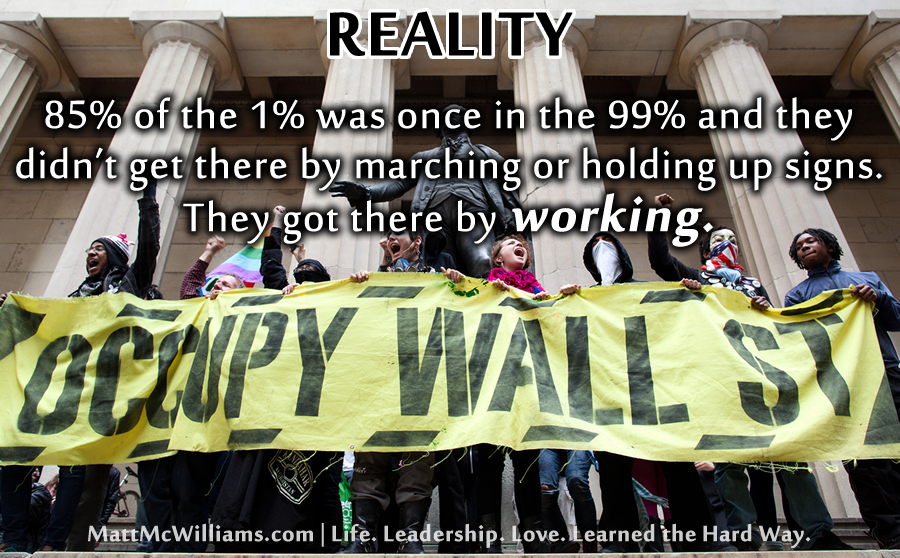 You have two options in response to the way the world is. Life is a good ol' boys club, so what do you do?
Option One: Fight it. Join the protests. Live in a tent and don't bathe for weeks at a time. Put your head down and do life your way. Keep your network small and don't dare to make friends with anyone outside of your immediate social circles. Call the good ol' boys (and girls) evil. Proudly be a part of the "Ninety-Nine Percent." Honestly, the thought of even presenting that as an option just made me throw up a little.
Option Two: Join the club. Wake up and realize that you aren't going to change the system, especially one that's not even broken. This option means working hard and working smart. It means getting out of your comfort zone to meet new people, develop new relationships, and then using those relationships for your success. Proudly look up to the "One Percent." Realize that 85% of the 1% was once in the 99% and that they didn't get there by marching or holding up signs. They got there by working…hard…and most of all by working smart.




The reality of the world we know is that it is a good ol' boys club. Who you know and how well you know them is what separates the successful and the unsuccessful. It's the difference in poverty and abundance.
They don't teach this stuff in schools, so you have to spend all the time you can yourself learning how to operate in this world. Learn how to network better, how to build better relationships, and how to leverage those relationships for mutual success.
You either join the club, or the club will bury you. Your choice.
Have you joined the club? If not, why? If so, what has it done for you?