Have you ever felt completely overwhelmed at life? I have. And for the past three years, it happens like clockwork this time of year.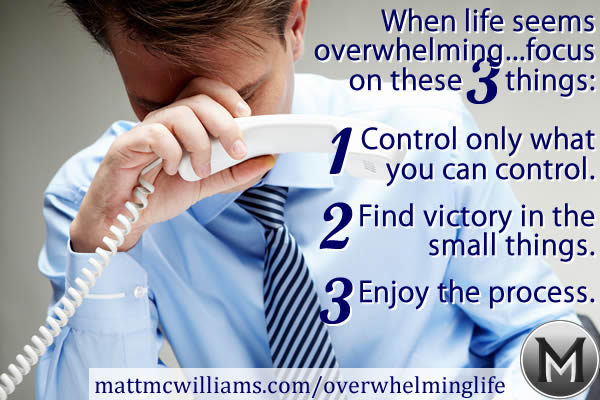 Our little girl is almost three. And every year I am reminded of that amazing day when she was born. As we plan the party, choose a cake, and wrap her gifts, my thoughts turn to the day she joined the world. It was a day that overwhelmed me. It continues to overwhelm me today.
My father passed away from ALS (Amyotrophic lateral sclerosis, better known as Lou Gehrig's Disease) eight years ago at the age of 51. His form of ALS was a rare one, so rare that they initially misdiagnosed him with Parkinson's. His mind deteriorated before his body, rather than the other way around.
For months, I watched as the man that I knew slowly left us. We would have conversations and he would repeat the same things multiple times and ask the same questions of me repeatedly. As hard as it was, I would give almost anything for just one more of those conversations.
It was too hard for me, though. So I left. He died peacefully in his sleep on a Tuesday night.
I hadn't seen him in more than a month.




From death to birth…
I am often reminded of him and the fragility of life, but never more so than when I think about the day our daughter was born.
She was a completely helpless person, completely dependent on us. At the very same hospital, a baby was born prematurely and died. Our daughter was perfectly healthy. Sometimes it makes no sense.
My best friend drove seven hours to be there and told me my dad would be proud. That night, as our daughter was sleeping, Field of Dreams came on the movie channel…and I lost it.
As I watched Kevin Costner play catch with his dad, I remembered my father. I remembered us playing catch or spending hours on the golf course together. I longed for him to be there to witness the birth of his first grandchild.
I was overwhelmed with sadness. With guilt. And with my newfound responsibility.
The world sometimes gives us too much. How could I ever protect this perfect child from everything that could happen to her?
But I had resolved that I would be a great father. I realized that I can only do what I can do to help her.
I can't control what the world does to her, but I can show her how to react.
I can't control what comes on the TV, but I can keep her from watching it.
I can't control when she gets sick or when she bumps her head, but I can comfort her and help her get back on her feet.
I can only do what I can do and not worry about the rest.
Every year, the same feelings crop up. I feel overwhelmed.
And every year, I remind myself to do what I am suggesting you do when you feel the same way:
1. Control only what you can control.
2. Find victory in the small things.
3. Enjoy the process.
When life seems overwhelming, focus on those three things.
What strategies have you used when life seems overwhelming?