You can't make someone else want something as bad as you.
Or can you?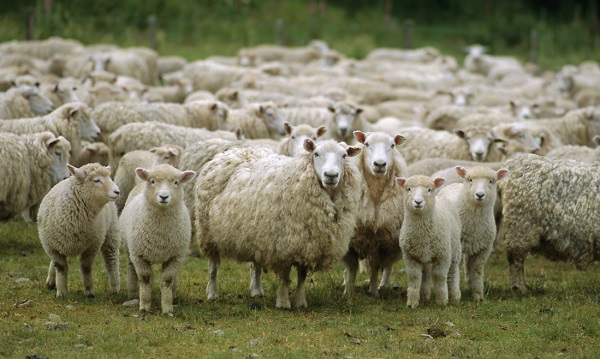 When you want something bad enough, it consumes your thoughts. You visualize it. You cut out pictures of what you want and put it on your bathroom mirror. You pray for it. You share your longing with others.
But you've been told that you can't make others believe. If you are a leader, you're told that no one will want what you want as bad as you want it. You've been told that you can't make others see what you see.
You've been lied to
As a leader in business, at home, or anywhere you lead, you can help others to believe. You can cause others to see what you see, want what you want, and believe in the unbelievable.
I found proof in the ancient Scriptures.
In Genesis Chapter 30, Jacob makes a deal with his father-in-law Laban. But Laban was a shady punk, so the deal fell through…or so it seemed.
Jacob agreed work for Laban with his only compensation being that he got to keep all of the spotted, streaked, or speckled sheep and goats. I'm pretty sure those were the ancient equivalent of stock options.
Laban, the shady punk that he was, signed the deal and promptly removed all such animals, gave them to his sons, and ran away. Talk about classy.
This is the point in the story where, if I were Jacob, I would probably look at all my non-spotted/streaked/speckled sheep and goats, realize I had been cheated, and then curse God and start looking through the Help Wanted ads (they didn't have internet, but surely they had a newspaper with a Help Wanted section).




The impossible made possible
But what Jacob did in response was curious and shows the power of visualization and belief.
Then Jacob took some fresh branches from poplar, almond, and plane trees and peeled off strips of bark, making white streaks on them. Then he placed these peeled branches in the watering troughs where the flocks came to drink, for that was where they mated. And when they mated in front of the white-streaked branches, they gave birth to young that were streaked, speckled, and spotted.
Every day, the animals looked at those stripes. Jacob made them believe. He believed first and then showed them the vision.
For those of you who are not agrarian geneticists, Laban made it impossible for Jacob to ever be paid. Streaked, speckled, or spotted animals were simply not born to plain animals.
Laban thought he had outwitted Jacob, but Jacob overcame being cheated, overcame his emotions, and even overcame known scientific limitations with the power of belief and visualization.
You probably aren't a shepherd, but what worked for his animals can work for you and your team, too.
Do you believe enough for you and your team? Are you clearly showing them the desired outcome?