Where have all the mentors gone?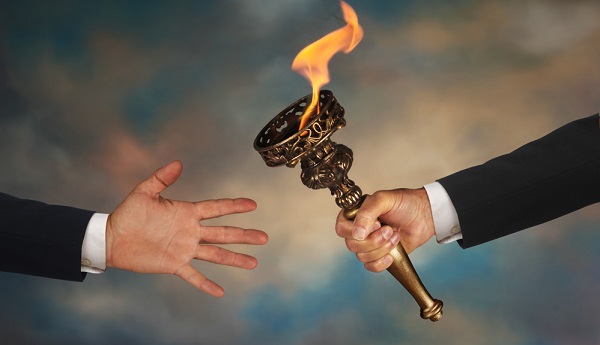 I recently had lunch with a friend and the topic of mentoring came up. My friend is short on time. His schedule is crammed already and he feels like he hardly has time to breathe.
So what advice did I give him?
To mentor someone.
Yes, that is right. I suggested he spend an additional two hours each week mentoring someone.
The lost art
Mentoring has become a lost art. I think it is due, in part, to availability of information at our fingertips 24/7. Who needs a mentor when we have Google, right?
But Google won't ask the tough questions that you need to be asked in life.
Google won't ask you what God looks like or why you really hired that person or what's keeping you awake at night.
It won't make you think deeply and rarely will it give you an unexpected nugget of truth that changes your life. That's not its job.
The role of a mentor
Years ago, when large, now-fossilized animals roamed the earth (you know, the 1950's), mentoring was still commonplace. It was necessary.
Mentoring is how teenagers and twenty-somethings learned their jobs. It's how they learned to be husbands and fathers, wives and daughters. It's how humanity passed knowledge from one generation to the next. It's how painful life experiences became valuable life lessons for those willing to listen.
And we've lost that. But you can help change that.
The Miracle of Mentoring
Back to my time-crunched friend…
His schedule is already full. He barely sleeps enough as it is. And he is at the end of his proverbial rope.
And I come along and suggest he spend two additional hours mentoring someone? (I'm a real pal)
Tim Sanders, the former CSO of Yahoo, has often talked about this idea in his speeches and books. I call it the Miracle of Mentoring.
Sanders says that if you pressed for time, you should mentor someone. That's it. People often respond like this:
"But you don't understand. I'm already short on time. And now you're asking me to spend more time helping someone else?"
The Miracle of Mentoring is that you gain much more than those two hours back. I can't explain it (that's why it's miraculous), but it's true.
There is something miraculous about getting out of our own confined reality and turning the focus on others.
I've seen this as a parent when, on days on which I literally had no margins, I impulsively took twenty minutes to go play with my daughter. I'd get lost in play, lost in teaching, lost in the well-being and care of another person. And the rest of the day seemed to breeze by.
Mentoring is the same way. It warps time. It allows us to conquer the grind.




I challenge you be a mentor. To change the world…because you will.
Stay tuned tomorrow as I answer a reader's email on how to find a good mentor for yourself. Make sure to subscribe to my RSS feed or get posts via email (and get my free book as a bonus) so you don't miss it.
Are you already mentoring someone? If not, what is holding you back?