The title of today's episode is "The Power of Starting Something Stupid"…yes, I said Stupid. This is something that, I'll admit, I've probably had more experience doing than almost anyone. But that isn't necessarily a bad thing…in fact, it's something that the highest achievers in all industries do on a regular basis.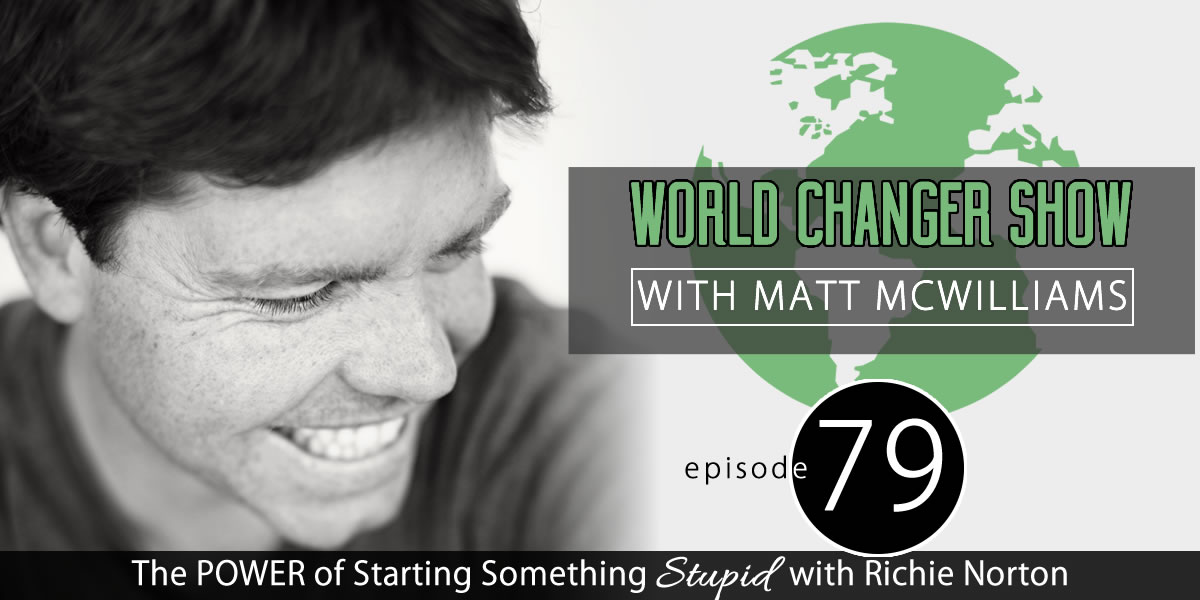 In today's episode, our guest and I discuss:
Acting on Stupid Ideas
What it actually means to "Crush" fear
How pride holds us back
The myths of procrastination
…and much more!
About Today's Guest
Today's guest is a social entrepreneur, the CEO and Founder of Global Consulting Circle, an international speaker and consultant for the corporate growth and personal development industries, the bestselling author of The Power of Starting Something Stupid, has shared the stage with the likes of Stephen R. Covey, Stephen M.R. Covey and Kevin Rollins, and in 2010 was recognized as one of the Top Forty Under 40 "best and brightest young businessmen" in Hawaii.
But his life hasn't been all accomplishments and accolades.  He has experienced indescribable pain and anguish, first from the sudden passing of his brother-in-law and only a short time later the death of his infant son.  But he would be the first to tell you that these sobering experiences, while unwanted, have made him the man he is today.  It is these experiences that have given him the drive to act on his stupid ideas and made him determined to not regret a single day in his life.
He is an author, speaker, consultant, coach, entrepreneur, husband and father.
You are going to LOVE this interview with my friend, Richie Norton.
Listen to This Episode
Episode Links and Resources
POST: Get Rid of Procrastination once and for All
POST: Why Ignorance Might be Your Biggest Asset
INTERVIEW: Itay Talgam, The Ignorance Maestro
BOOK: The Power of Starting Something Stupid by Richie Norton
Quote
"If at first the idea is not absurd, then there is no hope for it." —Albert Einstein
Ask Me a Question
If you have a question, comment, thought or idea, you can leave a voicemail for me or contact me via email.
Subscribe to the Podcast
Share the Love
If you enjoyed the show, please rate it on iTunes and write a brief review. That would help tremendously in getting the word out and raising the visibility of the show so that we can inspire other World Changers just like you.
Next Episode
Join me for episode 80, the first episode of the all-new World Changer Show. My new co-host, Mark Sieverkropp and I will be talking about the one thing that every leader eventually needs to learn to do well.  This is something that took me a long time to learn myself and is perfect for the first episode in this new format.
What is your "stupid" thing you've been putting off doing? What crazy idea have you not yet acted upon?