If you are considering buying Steve Olshers' Profiting from Podcasts course, make sure to read this full review first. Learn what's absolutely amazing, what can use some work, and if this course is the right for YOU. At the end, I'll share over $2,500 in exclusive bonuses I'll send your way when you join Profiting from Podcasts.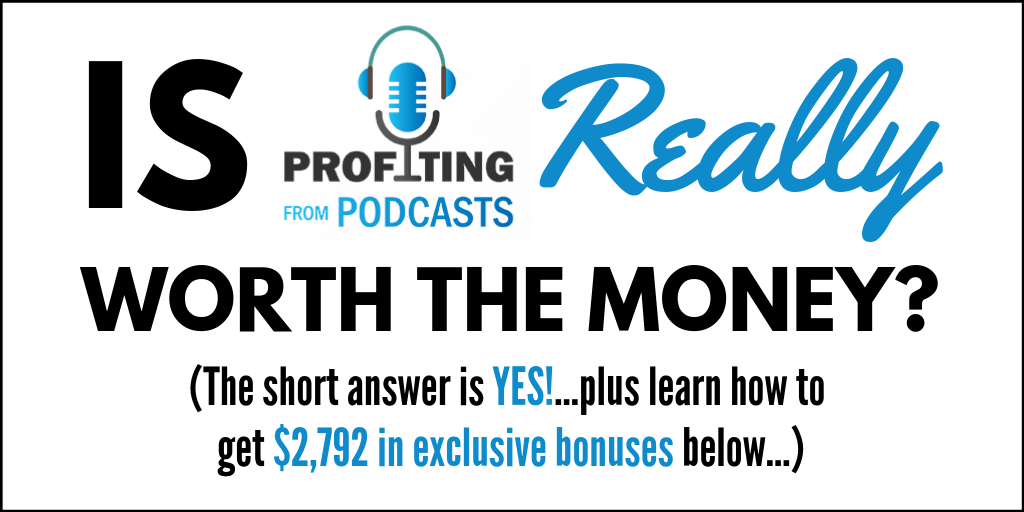 So the big questions, of course, are:
What IS Profiting from Podcasts?
Is it right for you?
By the end of this review you will know the answer those questions and more.
First of a quick disclaimer though. I am an affiliate partner for this course. Now, don't think that changes my review. By now, you know that I'm an honest guy. You'll see pretty darn quickly I share the highs and lows of this course. I also only want people to buy this course if it's right for them. If it's not for you, I don't want you to buy it and neither do they.
It does, however, mean that if you purchase through my link, I earn a commission. Now, the commission is not enough to send me on some around-the-world tour, but it's enough that I'm able to throw in some incredible bonuses to make it more than worth your while if you do purchase through my link. The one catch is that these bonuses are not available anywhere else, but only through my link.
Let's start with the good stuff.
What is AMAZING About Profiting from Podcasts?
1. Steve Olsher knows business and profit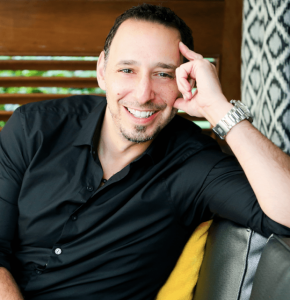 Steve is a 25+ year entrepreneur and creator of four multimillion-dollar businesses.
He's known as the reinvention expert who's most famous for helping individuals and businesses build absolute clarity on their WHAT. Not only did he literally write the book on it, his book What Is Your WHAT? Discover The ONE Amazing Thing You Were Born To Do is a New York Times bestseller.
He is practical and his no-holds-barred approach to business accelerates his students toward profitability while giving them a sense of purpose and conviction.
Steve is an international keynote and TEDx speaker and has appeared on CNN, Fox Business, and other national outlets.
To be quite frank, he knows what he's doing in business.
2. Live Trainings with Q & A
How many times have you bought a course that just gets buried on your computer somewhere?

There's a reason why we love doing Facebook Lives with our customers and groups. There's no better way to learn than talking directly with the teacher.
When you buy Profiting from Podcasts, Steve personally guides his students through EIGHT live training sessions. In each session, he digs deeper into the course modules and answers your questions. If there's something you're struggling with, you have the opportunity to ask the expert.
3. Templates, resources, and training you need to succeed
More than just another online course, Profiting from Podcasts gives you the tools and resources you need to be successful right from the start.
Not sure how to get someone on your podcast? There's a template.
Not sure how to follow up after being a guest? There's a template for that.
Not sure of the steps to landing that guest interview? You guessed it. There's a template for that. It's a technically a checklist, but I'm pretty sure that counts.
If that's not enough, you have access to the past two years of Office Hour Recordings.
Everything you need to get your podcast up and running and profitable is in this course.
Profiting from Podcasts is not currently open for enrollment, but we highly recommend that you get your free copy of The Ultimate Directory Of Podcasters – Normally $297 (This directory contains detailed contact information, including the email address, of 670 of the world's leading podcasters)
What Can Use Some Work?
I've spent hours digging through this course looking for something I could point to that wasn't absolutely fantastic about this course and only two things are even worth mentioning.
The biggest problem: The amount of content is almost overwhelming.
There's a ton of content here and it's going to require some discipline to get through.
That's it, plain and simple. Profiting from Podcasts might have included so much training that it can be overwhelming for beginners. I could say that that this course it's not for someone who is a beginner…but I'd be lying to you.
Everything follows a step-by-step process so you don't have to be overwhelmed. Just follow the steps in order.

Here's the bottom line, Steve has created a painstakingly detailed course that addresses everything from beginners problems to the most advanced questions. It's a great fit for anyone who has a message and is willing to put in the work.
The other "problem": This isn't a passive course
Yes there are only nine modules, but each module has a detailed Action Guide.
And each action guide, actually requires you to take action.
This course is not designed for people who want to just learn about podcasting. It's built for action takers who want to grow their business and impact listeners.
Who Is This Course For?
Profiting from Podcasts is for anyone who has a message and has or is looking to start a business that can impact millions.
This includes:
Coaches
Authors, speakers, platform builders of all sorts
Bloggers
Consultants
Solo-preneurs
Industry Experts (holistic practitioners, real-estate, insurance, etc)
Business owners and entrepreneurs
Anyone who makes a living with digital marketing—or wants to
Anyone who needs to build an audience
Profiting from Podcasts is not currently open for enrollment, but we highly recommend that you get your free copy of The Ultimate Directory Of Podcasters – Normally $297 (This directory contains detailed contact information, including the email address, of 670 of the world's leading podcasters)
Who is This Course NOT For:
Let's cut to the chase…this course is not for you if you're looking to make a quick and easy buck.
There are a few other reasons this course is NOT for you. If any of the following are true, do NOT buy this course!
You won't invest in yourself by putting in the required time to be successful.
You're unwilling to invest your hard earned cash. If you don't like parting with your money to improve your life, this course will not help you.
You think this course is a way to make a quick buck and fill your bank account.
You are deathly afraid of sharing your expertise from behind the safety of a microphone and changing lives.
You are already a pro podcaster who is making more money than Scrooge McDuck.
In short, if you aren't willing to put in the work to develop your business, then I whatever you do, do NOT purchase this course.
What's Included:
Module #1 – Positioning: Topic of Influence
You probably already have your niche picked out, but this module helps you position your niche specifically to a podcast audience. You'll nail down the two or three word description that accurately tells your audience who you are and what you focus on.
Module #2 – Positioning: Creating Powerful 'Hooks'
Learn how to take the description you created in Module 1 and turn it into a powerful hook to get your audience to listen. Plan out how to communicate what makes you unique in your niche.
Module #3 – Positioning: Media One Sheet
Get your positioning onto a single sheet so you can quickly get your show in front of the right audiences and have the professional appearance you need.
Module #4 – Presenting – Your Pitch!
Prepare your pitch so when the moment comes, you can connect with influencers and thought leaders in your niche in a way that makes them want to share you with their audience. Develop, complete and practice your show pitch so that you get consistently booked on the shows YOU want.
Module #5 – Presenting: Identifying The RIGHT Shows
Find and identify the shows that will not only build you an audience and connect with leaders in your industry, but become one of the leaders yourself.
Module #6 – Being An Engaging Guest
Learn how to be an engaging guest so that your host's audience wants to connect with and learn more from YOU. Even though you think it's about you, it's about serving your hosts listenters.
Module #7 – Enrollment Strategies aka 'Show Me The Money!'
See exactly what it takes to begin profiting from podcasts.
Module #8 – The "Know, Like & Trust" Factor
You've heard me talk about this a thousand times. The reason your audience buys from you is because they know, like, and trust YOU. In this module, you'll see how to use a podcast to keep that relationship alive.
Module #9 – Monetizing Your Visibility
Now it's time to use all the lessons you've learned to monetize your podcasting platform.
Templates & Resources
Pre-Show and Post-Show Templates
Media One Sheet
Podcast Law Ebook
State of Podcast Interviews Report
Ultimate Podcast Guest Interview Checklist
Past TWO years of Office Hours Replays to answer your burning questions
Profiting from Podcasts is not currently open for enrollment, but we highly recommend that you get your free copy of The Ultimate Directory Of Podcasters – Normally $297 (This directory contains detailed contact information, including the email address, of 670 of the world's leading podcasters)
Exclusive Bonuses

So I've mentioned the bonuses, now it's time to tell you all about them. If you go through my affiliate link for Profiting from Podcasts, you will get FOUR exclusive bonuses from me.
Together, they are valued at $2,792.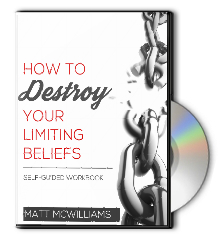 Bonus #1 – Destroy Your Limiting Beliefs Self-Coaching Guide ($399)
One of the biggest obstacles to starting and profiting from podcasts is your limiting beliefs. There are four types of limiting beliefs that you will need to overcome and I teach you how to do so in this self-coaching plan.
Until recently, this workbook was only available to my private coaching clients, but I know how critical it is to conquer your limiting beliefs to close more sales.
Bonus #2 – Anytime Access to Networking with Purpose Live! ($199)
If you go through my affiliate link for Profiting from Podcasts, you will also get access to a replay of my Networking with Purpose Live training I did with Mark Sieverkropp and John Corcoran.
Another common obstacle to getting on the right podcasts and finding guests for your show is having the right connections. This replay of the live event will show you how to build, grow, and nurture your network to help you find and develop relationships with potential guests or hosts.
The cheapest ticket for this event cost $199, but you'll get lifetime, anytime access, which gets you access to the recording of the event to watch anytime you want.
BONUS #3 – List Launch Challenge ($197)


We know that Steve does a great job teaching you how to build and monetize a loyal audience, but we know that the best way to attract buyers is to grow your email list.
During this challenge, you'll learn how to quickly grow your email list with the right subscribers – people who want to hear from you regularly and buy what you're selling.
This isn't about padding your email list with vanity metrics. I'll show you how to grow your list quickly and get the most out of every subscriber.
What I teach in List Launch Challenge has worked for me and has worked for hundreds of others.
Bonus #4 – 7-Figure Affiliate Launch Course ($1,997)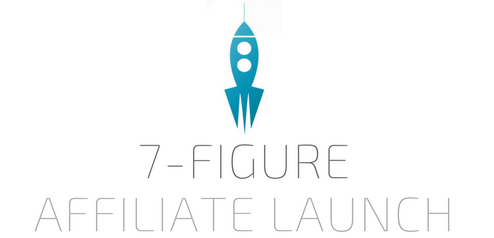 In this exclusive training, I teach you how to recruit an army of affiliates, how to motivate them to promote more, and how to grow your business like you never imagined.
I've worked with some of the top names in the online marketing industry helping them do just this. Names like Kevin Harrington, Zig Ziglar, Michael Hyatt, Lewis Howes, Ray Edwards, Jeff Goins, Peter Voogd, and Brian Tracy.
And when you purchase Profiting from Podcasts through my link, I will GIVE you this training that I recently sold for $1997 and is currently unavailable to the public.
The total value of my bonuses is $2,792. 
So the last question is…what are you waiting for?
Check out Profiting from Podcasts NOW
Profiting from Podcasts is not currently open for enrollment, but we highly recommend that you get your free copy of The Ultimate Directory Of Podcasters – Normally $297 (This directory contains detailed contact information, including the email address, of 670 of the world's leading podcasters)