Have you ever been rejected? Of course you have. Rejection is a part of the human experience. But…have you ever purposefully been rejected…over and over again? Today's guest has.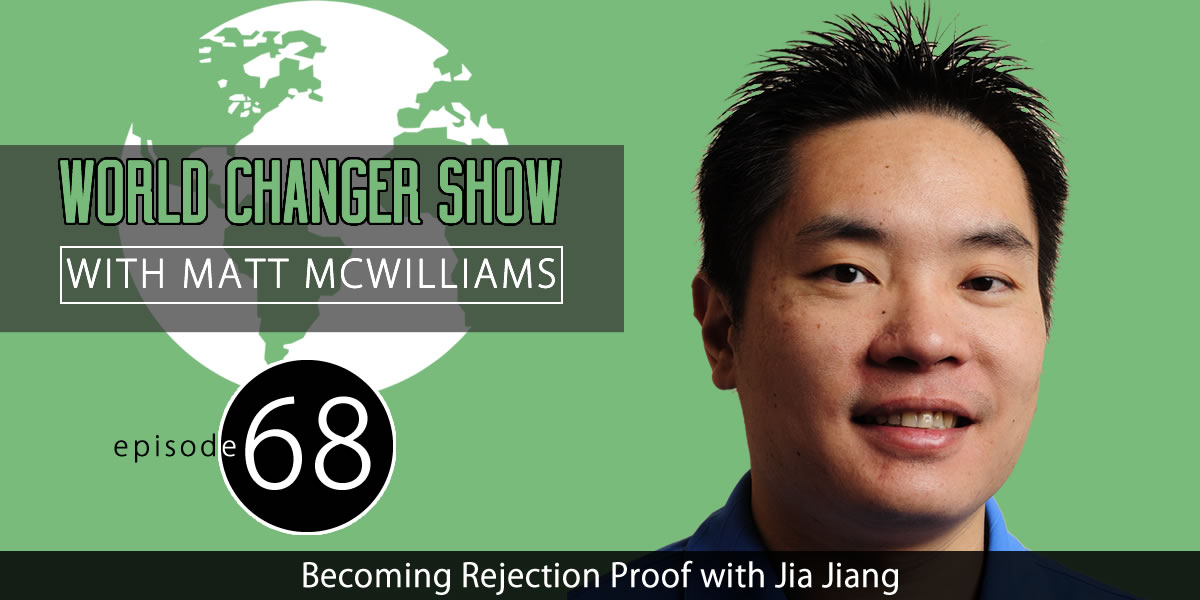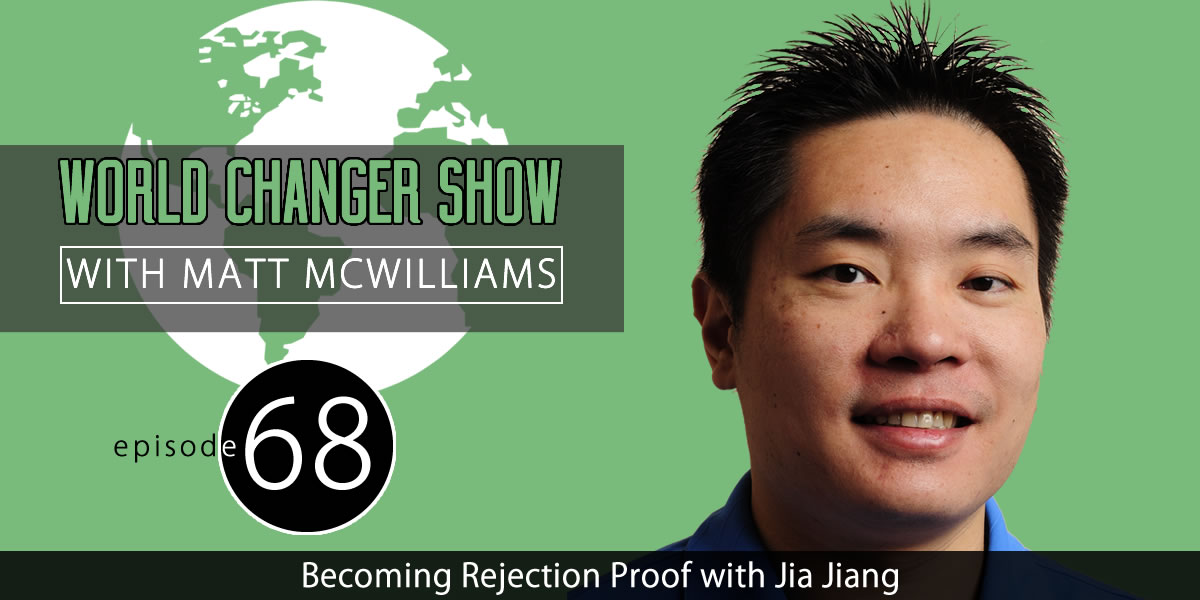 At the risk of giving away too much of his story, today's guest, Jia Jiang, went on a rejection journey. After facing a crippling rejection, he started rejection therapy by purposefully seeking out opportunities to be rejected.
After his journey, he had a breakthrough. He realized that rejection isn't something you should shy away from, but something that you can use to your advantage.
He will share with you why rejection is so hard to handle, what you can learn from rejection, how to use it to your advantage, and how to make a proper paper airplane (using a $100 bill at a bank).
About Jia
Jia Jiang came to the United States with the dream of being the next Bill Gates. But despite early success in the corporate world, his first attempt to pursue his entrepreneurial dream ended in rejection. Jia was crushed, and spiraled into a period of deep self doubt. But he realized that his fear of rejection was a bigger obstacle than any single rejection would ever be, and he needed to find a way to cope with being told no without letting it destroy him. Thus was born his "100 days of rejection" experiment, during which he willfully sought rejection on a daily basis–from requesting a lesson in sales from a car salesman (no) to asking a flight attendant if he could make an announcement on the loud speaker (yes) to his famous request to get Krispy Kreme doughnuts in the shape of Olympic rings (yes, with a viral video to prove it).
Jia learned that even the most preposterous wish may be granted if you ask in the right way, and shares the secret of successful asking, how to pick targets, and how to tell when an initial no can be converted into something positive. But more important, he learned techniques for steeling himself against rejection and ways to develop his own confidence–a plan that can't be derailed by a single setback. Filled with great stories and valuable insight, Rejection Proof is a fun and thoughtful examination of how to overcome fear and dare to live more boldly.
Listen to this episode:

Episode Links and Resources
BOOK: Rejection Proof by Jia Jiang
All of the 100 Days of Rejection videos
Jia's TED Talk:
Quote
Fearlessness is like a muscle. I know from my own life that the more I exercise it the more natural it is to not let my fears run me.
Curiosity is a great motivator.
Ask Me a Question
If you have a question, comment, thought or idea, you can leave a voicemail for me or contact me via email.
Subscribe to the Podcast
Share the Love
If you enjoyed the show, please rate it on iTunes and write a brief review. That would help tremendously in getting the word out and raising the visibility of the show so that we can inspire other World Changers just like you.
Next Episode
Join me for episode 69, How to be a Cycle Breaker. In this episode, I will show you how you can break the cycles that have bound you to mediocrity or defeat. Does your family have a negative history? What about your job? Is there something that it seems you inherited or as "always been that way?" If so, you are the one to break the cycle.
How have you used rejection to your advantage?