How do you start something big? How do you set about changing the world, one career at a time?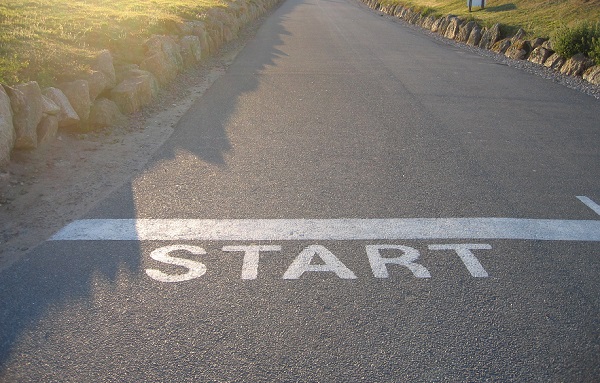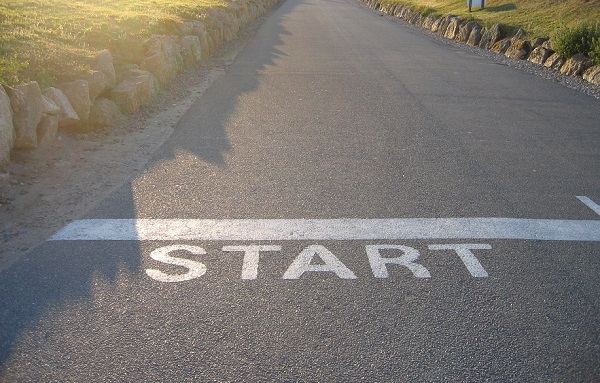 Scott Barlow and Mark Sieverkropp literally are doing just that. They started Happen to Your Career (HTYC) with the mission of helping people find the work they love. (Read all about Happen to Your Career here)
I am super excited for them and believe that they do indeed have the potential to change the world. Your career will take up more of your time than your marriage, your children, and your hobbies. It is important. So I was thrilled that I recently had the opportunity to ask them some questions.
You'll learn a little more about their business, career advice, and starting something special.
An interview with Scott Barlow and Mark Sieverkropp, the founders of Happen to Your Career.
Question: How did the idea for Happen To Your Career (HTYC) come about?
Scott: 8 years ago I was fired from a job that I dreaded and I realized that I never wanted to work in areas that I didn't enjoy and didn't match up with my strengths again. I started coaching people one on one for fun on the side and found that I was able to help them with their careers and transitioning to work they wanted. I realized I was passionate about this, and I decided I wanted to help many more people than I could reach one on one. HTYC was born shortly afterward to help people avoid being stuck where I was 8 years prior.
Mark: Scott covered where the idea for HTYC came from. I became involved after a mutual friend of Scott and I's recommended that we meet because we had very similar interests. We began meeting and throwing out ideas of projects we could do together. As we continued to flesh out ideas, Scott mentioned wanting to start a podcast that would interview people that had successfully transitioned into work that they love. I loved the idea and was excited when he asked me to help him with it.
Question: Mark, what is your role with HTYC?
Mark: I am the "Director of Happen-ings". Basically I am Scott's right hand man. I help him describe and define what HTYC's mission is, I've helped write a lot of the articles, website wording, etc., I'm helping plan and execute this Indiegogo campaign and the podcast. I'm also helping to develop and qualify ideas of what products and services we can develop to help give people the inspiration and roadmaps to make a change in their own lives.
Question: What is the Mission or vision of HTYC?
Scott: We provide Inspiration, Tools, and Road Maps to help people move to work they love!
Question: Mark, why do you identify with the vision of HTYC and Scott's vision?
Mark: Not too long ago, I was in the position of absolutely hating my job. I didn't like my boss, I didn't like my job, I was working 60-70 hours a week, never saw my family and when I did I was too tired to really be a husband or father. And I saw no end in sight.
I know what it's like to feel absolutely helpless. To feel like nothing is going your way and you'll never have a job that you enjoy. I was fortunate enough to connect with several people that made a huge difference in my life—Matt being one of them. I want to be that same connection for people like me. I want to provide the support, inspiration and resources for others so they don't feel helpless and can begin the journey to a life they enjoy—one of their choosing.
Question: Where do you see HTYC at in 5-10 years?  What kind of impact do you see HTYC having?
Scott: In 5-10 years we will still be helping people move to work that uses their signature strengths and their passions, the only thing that will change will be how we will do that. In the upcoming year we will focus primarily on live events, the podcast, coaching and digital products and services. Down the road I would not be surprised if we are partnering with education systems to help connect people with their passions and strengths earlier or even innovative uses of technology and communication to reach more people. We want to impact the world by changing the myth that you have to do work that doesn't fit you and your passions.
Question: Any closing thoughts or comments?
Mark: Scott knows what you're going through as you strive to move to work you love. I know what you're going through. We have a passion for developing a company that will provide the resources, inspiration and roadmaps to help you move to that work. And we want to include you in that journey. If you are looking to move to work you love, come along for the ride and help us develop resources for you! If you are already doing work you love, come along for the ride and help us support and encourage those taking that journey! Our Indiegogo Campaign goes live July 29 and will run for 30 days. We would appreciate any help you can provide, either contributions or sharing the campaign with everyone you know! In return we will provide you awesome perks and a the ability to help HTYC change the world one person at a time!
More on HTYC
Visit Happen To Your Career for more information about HTYC and to learn more about Scott, Mark, and the HTYC team.
Like HTYC on Facebook at www.facebook.com/happentoyourcareer.
Visit the HTYC Indiegogo campaign here.