"No one can serve two masters. Either you will hate the one and love the other, or you will be devoted to the one and despise the other. You cannot serve both God and money." -Jesus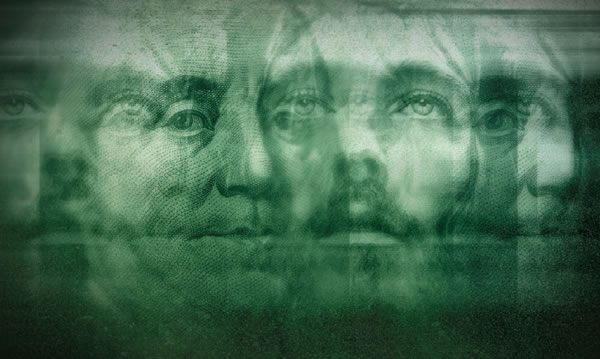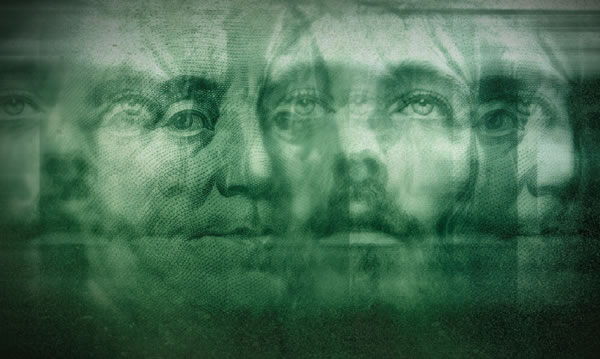 I am a Christian. That means I believe that the words of Jesus are true. I just don't always believe that the way people interpret His words are true.
Jesus said in Matthew 6:24 that you cannot serve two masters. Essentially, in reference to money and God, He is calling on His followers to pick a side. You can either be a slave to money or a slave to Him.
Backwards thinking
Many well-intentioned people who undoubtedly love God have decided that this verse means that money is inherently evil. Therefore, any effort to achieve wealth is serving money. The pursuit of wealth, in their eyes, is being a slave to money. It's choosing money over God.
The reverse, of course, is poverty. If they remain poor, it's impossible to serve money over God, since there is so little money to serve. Right?
Slaves to the check
Ironically these are the same people who rush to the bank on Friday to deposit their paycheck and panic on Monday if it hasn't cleared yet. Their entire life revolves around that paycheck and the work that leads to it. Their days are scheduled. They are beholden to someone else for their livelihood (usually a wealthy person).
They need to work. They need the money. It controls their thoughts, their time, and their actions. In short, they are a slave to the paycheck. They are a slave to money.
Changing mindsets
I write this to shift your thinking on money.
No, you cannot serve two masters. You have to choose a side. And that might mean changing your view of money.
God gave you the ability to earn more than a living. He gave you the ability to build wealth and be able to give. I do believe that He wants us to live in abundance, not poverty. Not for selfish motives, but for the benefit of others.




Well done, good and faithful servant
I won't rehash the whole story as it is likely familiar to many of you, but if you don't know the Parable of the Talents, go read it in Matthew 25:14-30.
The short version is, a master has three servants. He travels to a distant land and leaves some money with each of them. Two invest it and multiply the money. One buries it in the ground. He stays conservative. I'm not sure what the inflation rate was in 1st century Judea, but essentially the master loses money.
When the master returns, he calls the the last servant "wicked and lazy," but the others, those who increased his wealth, he called them what Christians have desired to be called for 2000 years: Good and faithful servants.
It's interesting to note that this phrase only appears once in the Bible and it's in relation to the handling (and earning) of money. 
And what happened to these servants? The last one was cast into the darkness. The other two were trusted with even more.
For to everyone who has, more will be given, and he will have abundance; but from him who does not have, even what he has will be taken away. (verse 30)
What is your view of wealth?