Learning to Embrace Your Authentic Self
Are you living up to your full potential? If not, why aren't you? Odds are, you have unknowingly developed habits that are actually holding you back. In today's interview I talk with someone who has learned how to recognize, confront and overcome these damaging habits.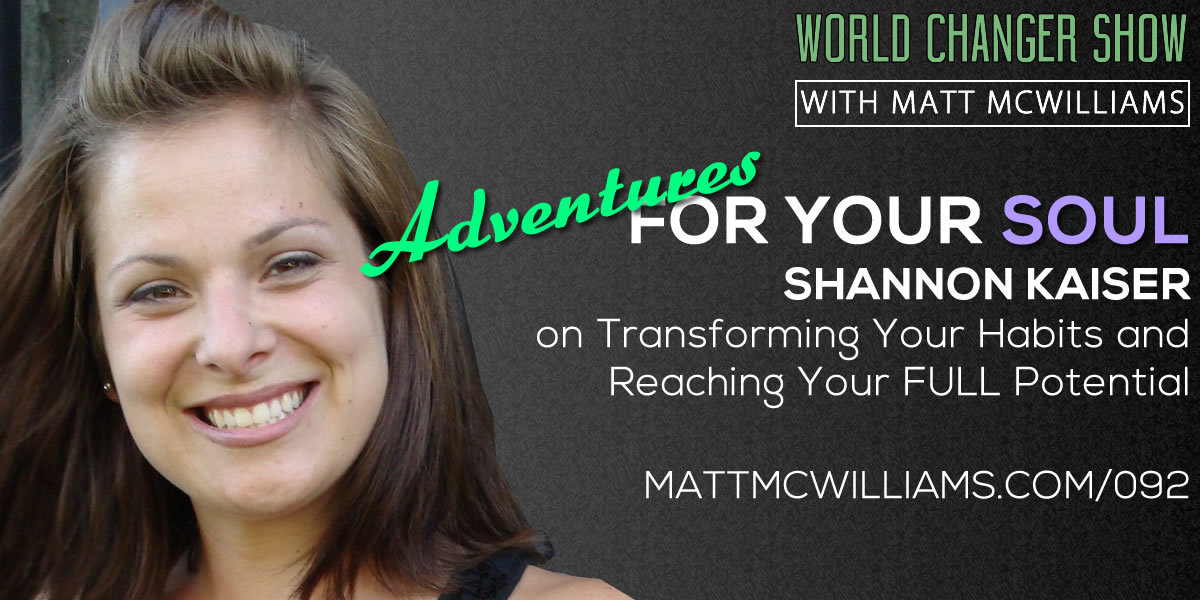 Today's Topics
In today's episode, our guest and I talk about:
Getting past our distractions
What is the "joy route"
The effect of limiting beliefs
Learning to love and accept yourself
The importance of self care
About Today's Guest
Today's guest is named one of the Top 100 Women to Watch in Wellness by Mind Body Green, and labeled a modern thought leader on the rise by Café Truth. She is an inspirational author, speaker, travel writer, and life coach who left her successful career in advertising to follow her heart and be a writer and the best selling author of Find Your Happy, Find Your Happy Daily Mantras, and the new book, Adventures For Your Soul: 21 Ways to Transform Your Habits and Reach Your Full Potential.