Free Event Shows You How...and I Got You a Ticket
For most of us, once we get a taste of what a having a little impact does for us and others, we want more. It feels good. It's addictive. It's motivating and inspiring. So, how do we amplify our impact?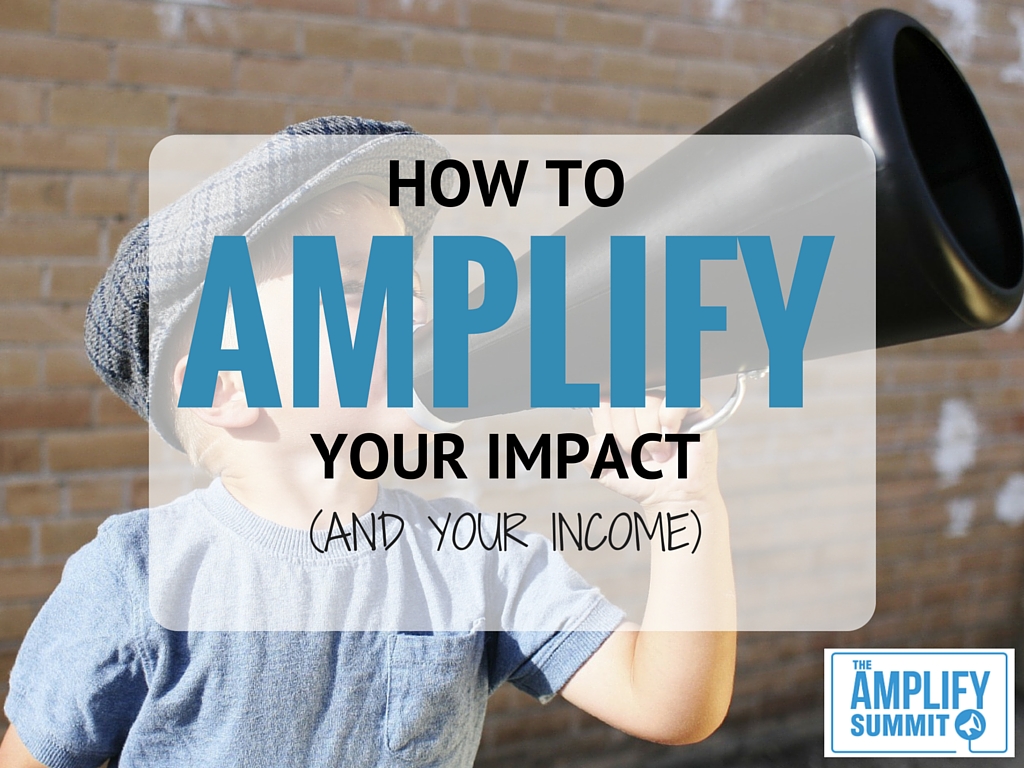 I'll cut right to the chase and share a FREE resource that will help you to do just that.
It's called the Amplify Summit.
It started this past Monday but there is plenty of time to register for it.
Jonathan Milligan has assembled 27 of the most successful writers, speakers, and coaches and ask them to reveal how they have built multiple streams of income in their business.