Why You Should Choose to Prosper
Have you ever had the opportunity to talk with someone that you have looked up to for a long time? What would you ask them? What would you talk about? Recently I had the opportunity to do just that…my guest and I talk about fear, business and how to prosper with purpose.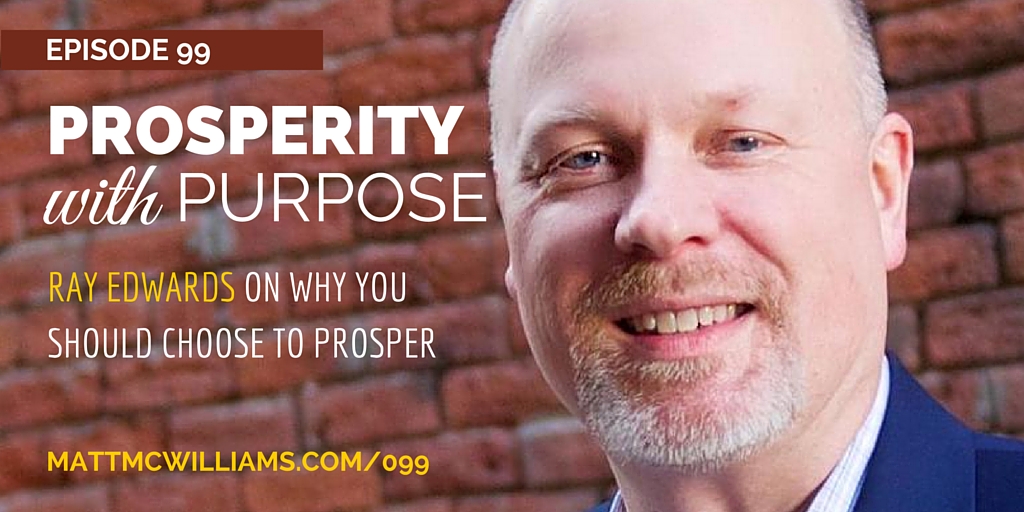 Today's Topics
In today's episode, our guest and I talk about:
What the root of business is
How business is inherently good
What "prosperity with purpose" means
The importance of authenticity in business
The role Ray's faith plays in his life
About Today's Guest
Ray is a copywriter by trade (meaning he writes sales copy, so don't ask him how to copyright your new widget). He has worked with some of the most powerful voices in leadership and business including New York Times bestselling authors Jack Canfield and Mark Victor Hansen (Chicken Soup for the Soul), and Tony Robbins. He is also a speaker and author, hosts my favorite podcast, wrote the #1 Amazon Bestseller Writing Riches, and a good friend.