My wife, Tara, and I recently attended the Counting Crows concert here in Fort Wayne. They've been my favorite band for more than twenty years and I'd never seen them. That is until she got me the ultimate anniversary gift…3rd row, VIP tickets. Amazingly, while there I observed five things they do that all great leaders do.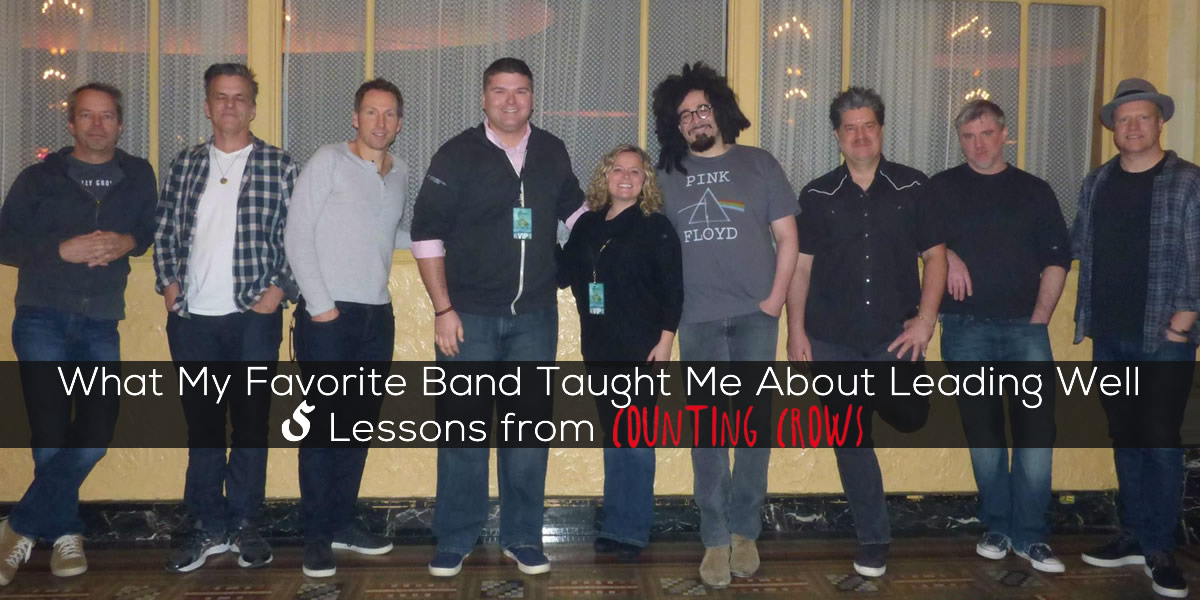 During the course of the day and night of the concert, I noticed five things about the band that stood out. I was surprised to find leadership lessons from a rock band, but that is exactly what happened.
5 leadership lessons from Counting Crows
1. Great leaders continue to hone their craft.
Counting Crows released their first album in 1993. Few of you, if any of you, were online back then. It was before smartphones, instant messaging, blogs, and buying music online was unheard of. Even before that, lead singer Adam Duritz and his bandmates were in other bands, writing songs, and developing their skills.