There is more to the fish parable than just giving and teaching.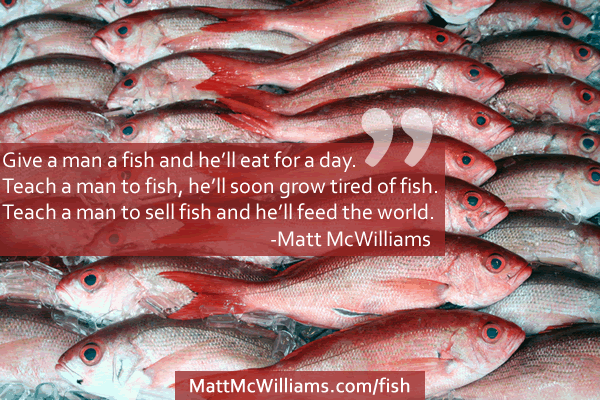 You know the saying:
Give a man a fish and he'll eat for a day. Teach a man to fish and he'll eat for a lifetime.
But there is more to it than that.
I say:
If you only teach a man to fish, he'll soon grow tired of fish. Eventually he might grow so sick of it, that he will no longer eat. And he will die of starvation.
But…
Teach a man to sell fish and he'll feed the world and enjoy a variety of foods with the profit.
Yes, teach a person to sell and they can do nearly anything. And yet, our schools teach nothing of the sort. So it's on you and me to teach these skills to the ones we care about.