We did it!
Thanks to you, we hit an amazing milestone last month. Below I share all of the highlights and lessons learned in October 2014.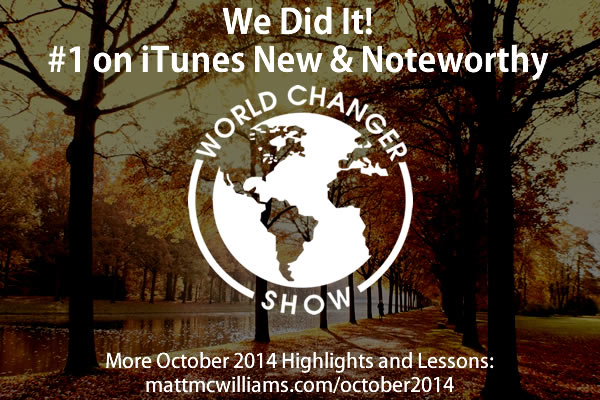 Highlights
The World Changer Show Hit #1
Thanks to my amazing listeners who've supported the show, The World Changer Show is currently the #1 New and Noteworthy podcast in three different categories on iTunes (Business, Health, Society & Culture).

This is an awesome milestone and blessing to our mission here. Because of the increased visibility of the show, we've seen a dramatic increase in new listeners. The audience is growing and the message is spreading far and wide!
If you haven't yet, you can help the podcast expand and reach more people by leaving a quick rating and review in iTunes or Stitcher. Why are podcast ratings and reviews important and how do I leave one?