Creating Your Own Routine for Success
What is the best time to exercise? That one question has stopped more people from getting healthy than just about anything else. It's a question that has such a simple answer, too. And it applies to so much more than exercising. What is the best time to do anything important? That's today's topic.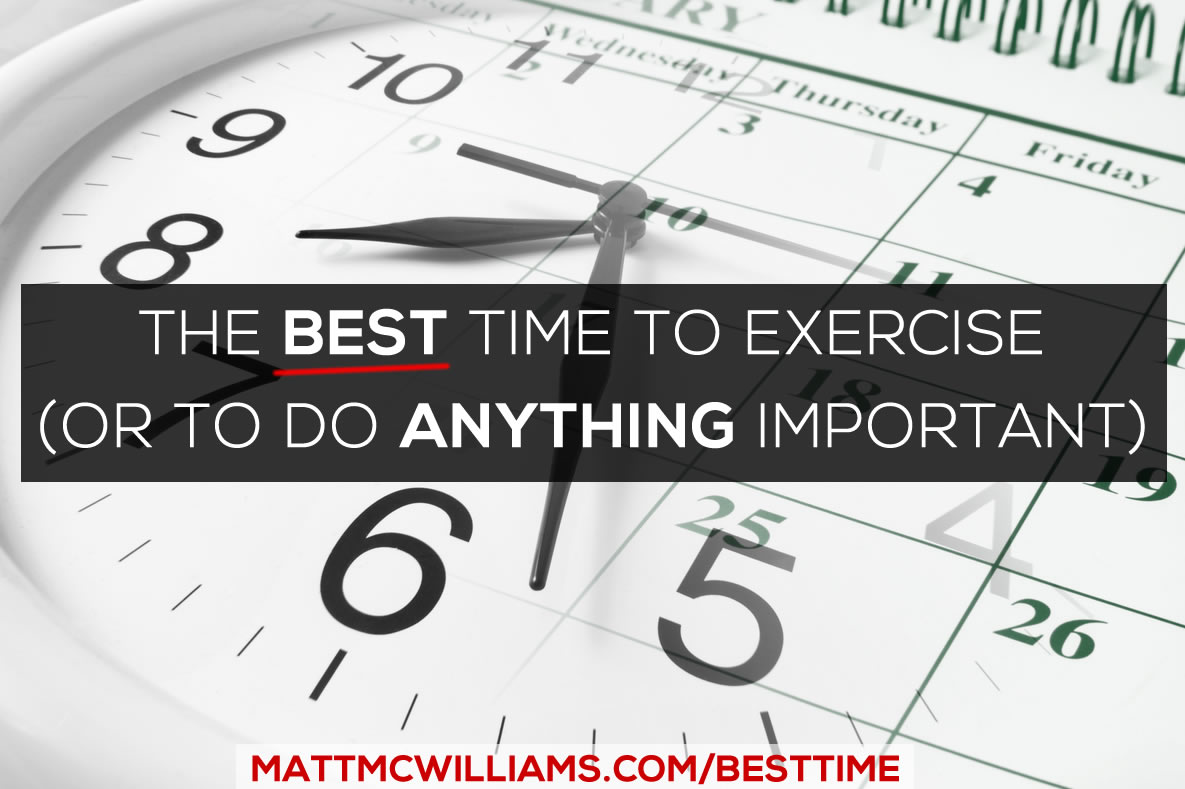 There is a trend that I've noticed lately among fellow bloggers and podcasters involving sharing their morning routine. I appreciate the intention behind this, but it leads to the inherent problem of their readers and listeners trying to copy their routine.