Do you want history to remember you?
I believe that deep down we all have that desire. We truly do want to change the world and we want to be remembered. We want to leave a legacy and to "put a dent in the universe," as Steve Jobs so famously said when he started Apple.
What does being a history maker look like? This: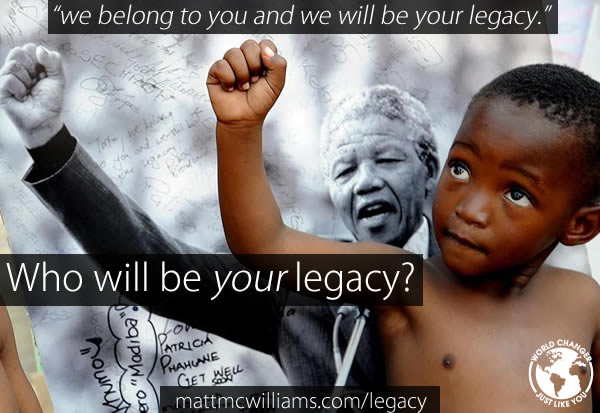 Lady about Mandela: "…we will be your legacy." Who will be your legacy? (Tweet That) | Share this Graphic on Pinterest | Share on Facebook
This is one of the most powerful pictures I have ever seen.
It's of a man who changed the world.