Thankfulness is not a state of being. It's not something you are born into or discover. It's not something that comes naturally or that you accidentally wake up feeling. Thankfulness is something you practice, that you develop intentionally.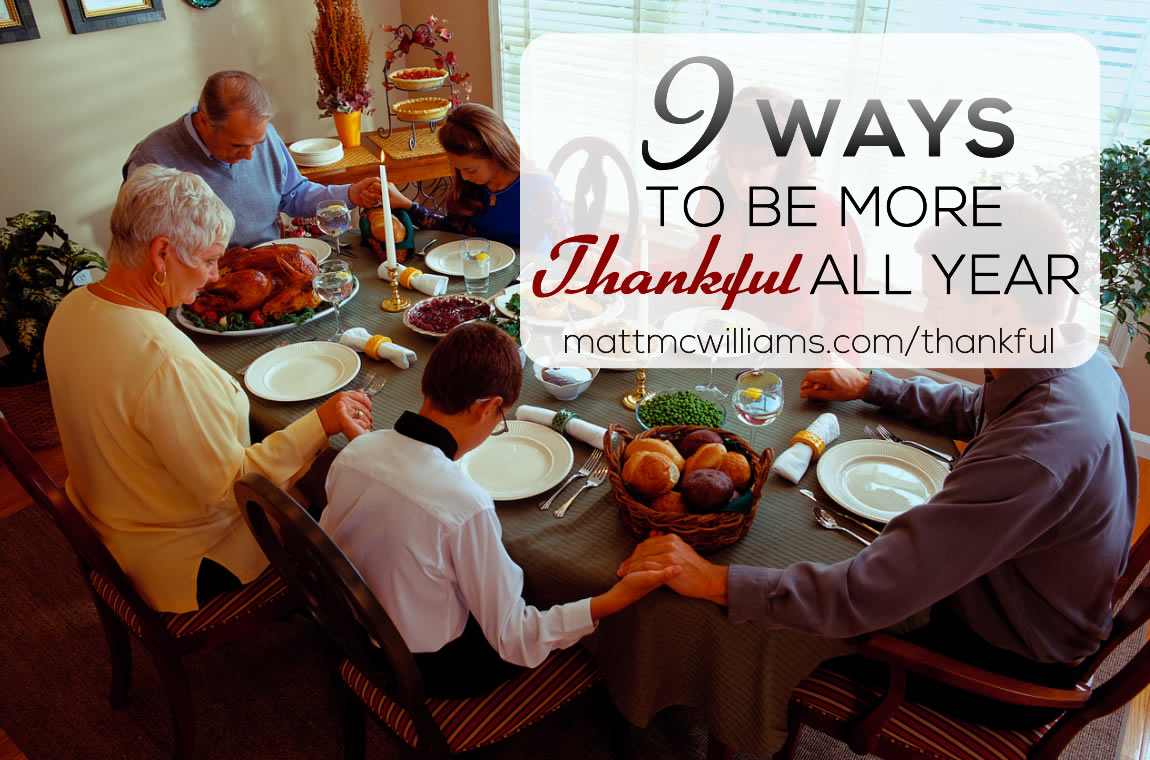 In the United States, this is the week that we all are mindful of thankfulness. Perhaps we even share some things for which we are thankful around the table on Thursday, and resolve to be more thankful next year.
And then Friday comes. That thankful feeling is replaced by the same mundane feelings of every other day.
Thankfulness should be an everyday practice. Thankfulness is directly tied to your levels of productivity and performance, and therefore your success at work, your income, and the stability of your relationships.
In short, thankfulness is one of the lynchpins in determining your ability to live out your calling, achieve your dreams, and change the world.
So, how can you be more thankful throughout the year? Here are 9 ways.