My head was throbbing, my back ached, and my stomach was incredibly angry at me.
And that was just day three. Not of an illness or a trip in a spacecraft to the outer reaches of the galaxy.
It was day three of an inadvertent experiment I performed on myself. I spent five days sitting at work all day rather than standing as I normally do. In only five days, I discovered 7 symptoms of sitting too much. They are short-term, potentially long lasting, and they were killing my productivity.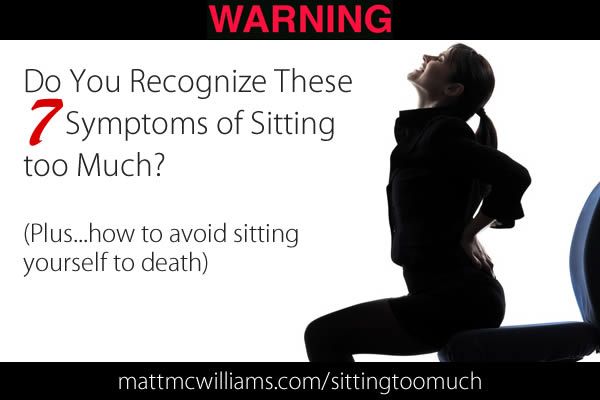 Do You Recognize These 7 Symptoms of Sitting too Much? (Tweet That) | Share this Graphic on Pinterest | Share on Facebook
I'm literally dancing in place as I write this.
Seriously, I am listening to a techno music mix (it helps me to concentrate when I write) and I am constantly moving. All because I am not sitting.