Are you challenged at work?
If not, you are probably wasting your talent.
I got this fortune cookie recently and amazingly it has the best career advice I have ever seen or heard.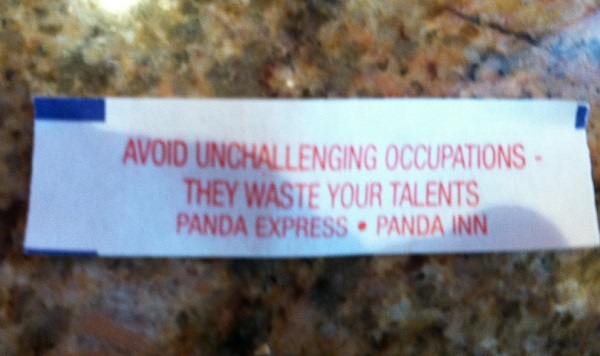 I tend to thrive on pressure. Not everyone is like that and that is not the point. But if I am not constantly pressured and pushed, I waste my talent. It never gets a chance to come out. It never sees the light of day.