Imagine having everything you've ever wanted within reach. In fact, everyone is already congratulating you on your achievement. You've done it. You've reached the rarified air of the truly elite. Now what?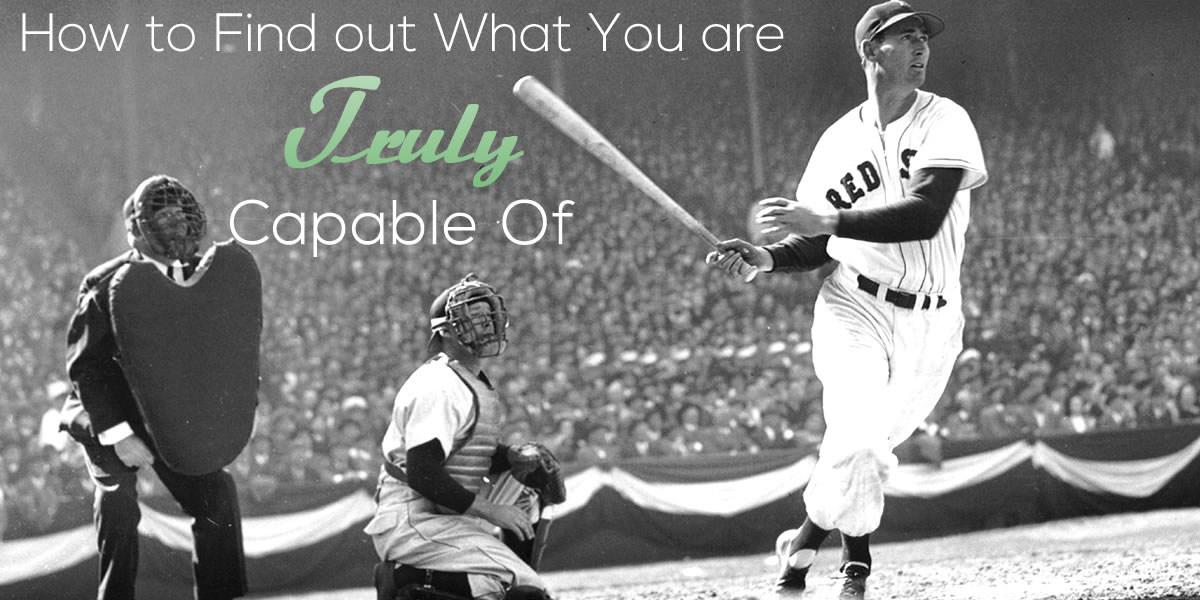 If you're Ted Williams in 1941, you put it all on the line. That's why he is one of the greats. I'll share his story in a moment.
Your big goal
What's your biggest goal? The one overarching thing you want to achieve in life? The one thing that wakes you up in the morning and keeps you up at night?
Imagine hitting the goal. Imagine the feeling of success. Imagine the satisfaction that comes with achieving it.
Now, go find out what you are truly capable of.