Do you ever feel like your life is off track?
Do you even know what on track feels like?
Whatever your position in life, there's a book by my friend Jon Stolpe that can help you. It's aptly titled On Track and I was fortunate enough to interview him recently about the book.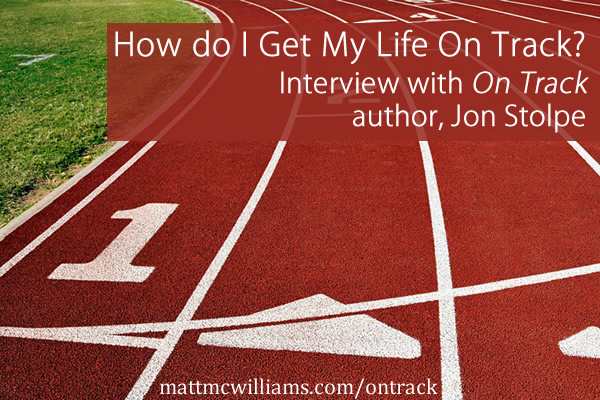 Get your life on track with @JonStolpe's new book. Win a free copy here. (Tweet That) | Share this Graphic on Pinterest | Share on Facebook
I won't spoil the interview with too much introduction, but here's what I had to say about the book (from the back cover):

So check out the interview below and afterwards, go buy his book. You'll thank me later.