Why do some people almost always seem to get what they want?
They get the promotion they've been dreaming about. They get their dream house…for $20,000 less than market value. They seem to attract new business no matter what the economists say on the news. No matter what it is, they seem to get it.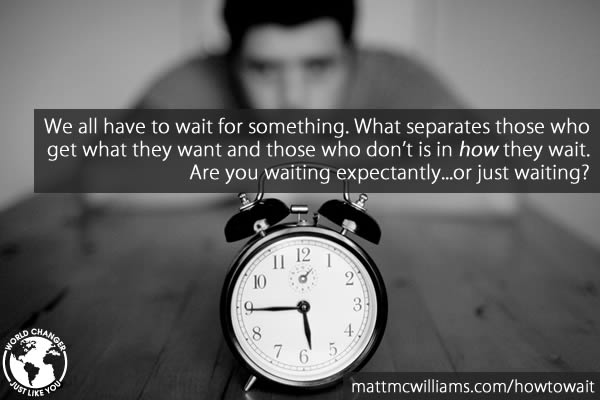 What separates those who get what they want and those who don't is in how they wait. (Tweet That) | Share this Graphic on Pinterest | Share on Facebook
The truth is, they have to wait just like you…but they wait differently.
We spend a lot of time waiting in life.
Waiting for a new job or promotion. Waiting for the right person to spend life with. Waiting for our health to get better or our finances to improve. Waiting for this and that.
The waiting part of life is no different for you, me, or anyone. It's always going to be there.