I used to be a very grumpy person. OK, I still am sometimes, but it used to be a whole lot worse. Until I discovered the power of something so simple, it almost seemed too good to be true. I learned how to smile more.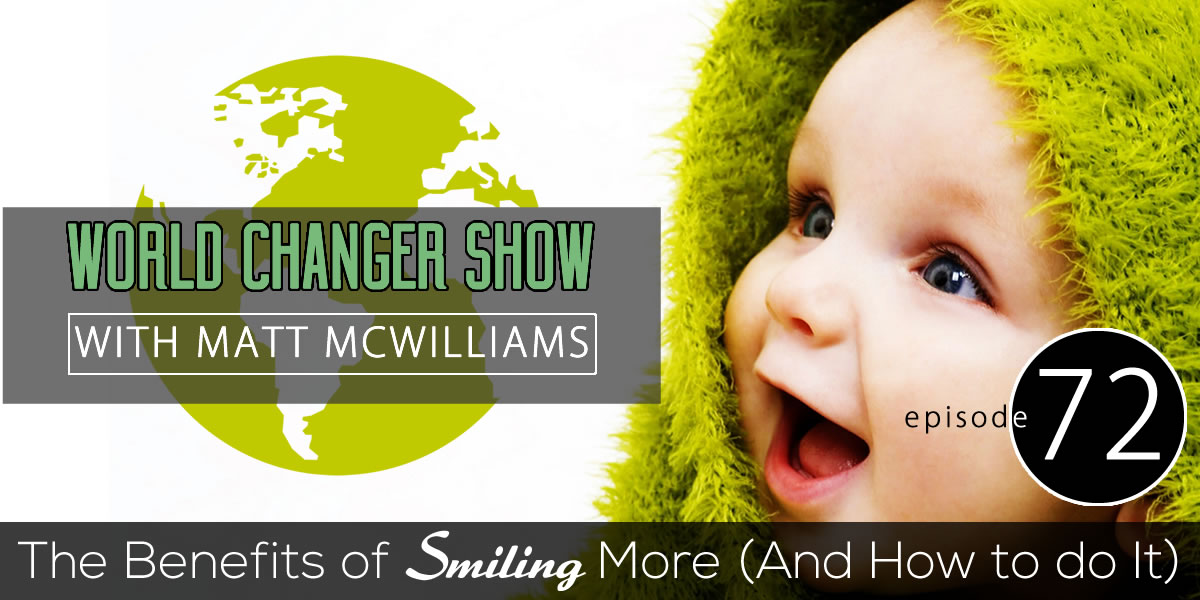 In today's episode I'll share with you:
How I learned how to smile. (Yes, for some of us this takes learning)
The positive effects of smiling more on your mind, body, and performance.
The secret to smiling more.
6 ways you can get in the habit of smiling more.
This episode is literally guaranteed to bring a smile to your face, so listen carefully and you'll reap the benefits of smiling more.
Listen to this episode:

Episode Links and Resources
FREE WORKSHEET: How to Set Positive Expectations
POST: How to Stop Being Negative
BOOK: The Happiness Advantage by Shawn Achor
BOOK: Before Happiness by Shawn Achor
Quotes
We shall never know all the good that a simple smile can do.
If you smile when no one else is around, you really mean it.
Ask Me a Question
If you have a question, comment, thought or idea, you can leave a voicemail for me or contact me via email.
Subscribe to the Podcast
Share the Love
If you enjoyed the show, please rate it on iTunes and write a brief review. That would help tremendously in getting the word out and raising the visibility of the show so that we can inspire other World Changers just like you.
Next Episode
Join me for episode 73 with my friend, Hunter Ingram, who recently spent an entire week with Richard Branson on his private island. Over the course of that week, Hunter learned some invaluable lessons that have shaped his path in life and led him on an exciting new journey that I believe will change the world. He'll share the story of that week, the lessons he learned, and the amazing new path he is on today.
How have you used smiling to your advantage in any area of life?