What is the work that God rewards?
Imagine for a moment two brothers, Bobby and Joey.
These two brothers went to their father one morning and asked for new bikes. Their father is left with a choice:
Give them the money. He has more than enough to do so.

Make them earn the money. 
Their father doesn't want Bobby and Joey to be takers, so he chooses option 2.
The family lives near a field of wildflowers, so the father makes a deal with the boys. For every bundle of wildflowers they pick, dad will give them each one dollar.
This is a story I recently read in Ed Gungor's book, There is More to the Secret (which is hands down one of the five books I recommend everyone read). Gungor writes about what happens next:
Both boys hop right on it.
They are both eager and willing to get out in the fields and work. They waste no time in getting started. They don't talk about work or plan all day. They get to it. Rewards are on the way, for:
All hard work brings a profit,
but mere talk leads only to poverty.
Proverbs 14:23
Gungor continues:
But Bobby abandons Joey in the fields before noon. Joey is pouring sweat and working feverishly as he can.
At this point, I know what you are thinking. Bobby is a quitter. Joey is diligent. God rewards hard work, not laziness.
Lazy people are soon poor;
hard workers get rich.
Proverbs 10:4
This is true…to a point. The story continues:
After a couple of hours Bobby arrives with eight of his friends – he's told them that he will give them each fifty cents for every bundle of wildflowers. By the end of the day, without breaking into much of a sweat, Bobby has all the money he needs for the new bike, but Joey only has about half – yet he's worked much harder.
Wait a minute…that's not fair! Bobby worked the system while Joey toils in the hot sun. So when the payments are made and Bobby makes eight times more than Joey (and nets four times more after paying his workers), Joey is angry. He argues that their father should pay him more per bundle because he worked so much harder than Bobby.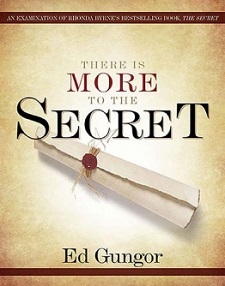 Proverbs 21:5 is a verse that I always thought I understood. It reads:
The plans of a hard-working person lead to prosperity,
but everyone who is always in a hurry ends up in poverty.
In other words, I thought, "Work hard, get rich. Act in haste, be poor."
But there is a single word that finally stood out to me that holds the key to the rewards:
Plans
The plans of a hard-working person lead to prosperity.
Not just hard work. Not just plans. Bobby didn't just sit around hoping for help to arrive. He developed a plan and worked hard to execute it.
He worked smart.
And he was rewarded.
What was Gungor's point to this story?
That there is a system in place, set up by God. And, like Bobby, we can choose to work it or work against it. As he says:
It is no less a miracle of provision when we score harvests of blessings by learning to use the law of sowing and reaping, the law of attraction, and the law of "breaking into a sweat" as we go after the good that God has placed in this world.
And like Bobby, we can and will experience rewards in exciting ways.
The blessing of the Lord brings wealth,
without painful toil for it.
Proverbs 10:22
Are you working hard or working smart? What results are you getting from either?