Do you have a need to be right? I'll admit, by default, I do. I have to be right. If anything, this post is me saying, "Hi my name is Matt and I have an obsession with being right."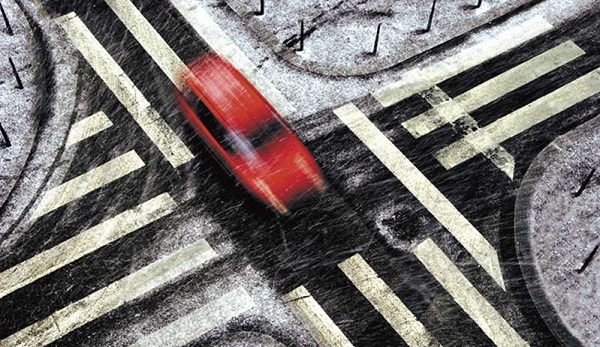 I knew there was a reason I kept all of my journals for all these years and now I know why. I recently found a note that rocked my world. It said:
Would you rather be right or would you rather be effective?
That's all.
Would I rather be right about who said what and when…or would I rather enjoy an evening of peace with my wife?
Would I rather be right about the perfect color for the office walls, backed up by a 10-year study…or would I rather let my team make a decision on their own?
The best example of right vs. working
To get a vivid picture of this concept at work, imagine you are in your car at a four-way stop. There are no other cars stopped at either of the other three signs. You have the right of way. But to your right, you see a car speeding furiously towards the intersection.
You have two choices:
Claim your right.

Do what works.
You have every right to go. You are in the right in every way. Legally, it's your turn. And yet, you wouldn't dare go. You allow the other car to break the law, stomp on your rights, and proceed to report him to the police.




Why?
Why, in that extreme context, do you give up your rights and allow others to wrong you? Perhaps because the alternative is death? Perhaps to protect others in the car? Or is simply a choice you make to value your wholeness (life) over your demise (death)?
In that moment, being right is not even a consideration. It never crosses your mind.
The cost of being right
Prior to this, I never realized how extremely insane it is to need to be right. I thought, "I am right. You must be wrong." And I set out to prove it at all costs.
"At all costs" is not an exaggeration. I have sacrificed potential friendships, my integrity, money, important relationships, and ultimately my own peace and health…just to be right.
In short, I am the one who lost. I am the one who's been wrong. I am less of a man today as a result.
And for what…just my own pride.
That is the cost of needing to be right. Everything. If you must be right, you will lose everything.
I don't think it's extreme to suggest that if I had continued down that path, I would have lost everything and everyone that meant anything to me.
So what about you? Do you have to be right? If so, what can you do to change that?