A funny thing happened as I looked back on the past year. I learned an invaluable lesson. One that I had read about. One that I had been told in quotes. One that thousands of people have undoubtedly tweeted about, posted on Facebook, and probably made into memes. My most exciting events of last year were the result of my most challenging struggles.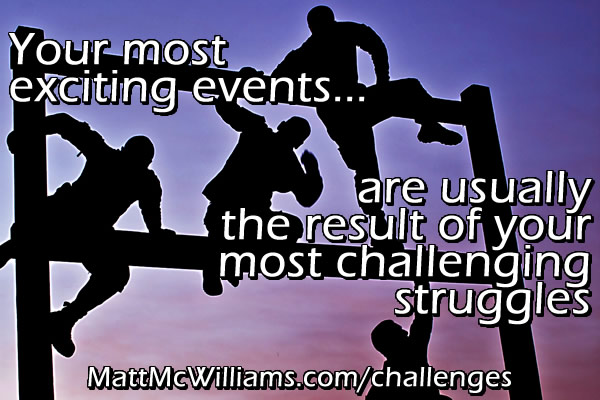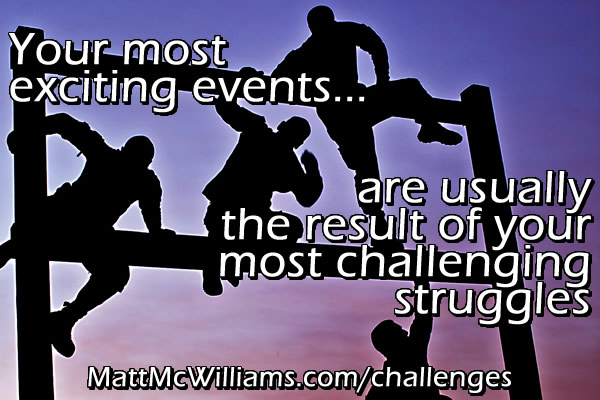 As I took the time to reflect on the previous year, I made a list of my highlights and my most challenging times. I did them separately. I made the first list to remember the good. I made the second list to think about how I could have improved.
And what resulted almost floored me.
When I happened to put the lists side by side, they almost matched exactly, even the order.
Highlight – Running my first half-marathon
Challenge – Training for my first half-marathon
Highlight – Having a potty-trained daughter
Challenge – Potty-training our daughter
Highlight – Spending an entire week at Topsail Beach, NC
Challenge – Getting to Topsail Beach, NC (seriously, the trip down was a nightmare)
Highlight – Best year ever income-wise by more than six figures
Challenge – Literally no days off other than Sunday until the end of the year
Highlight – My two week vacation that ended just last week
Challenge – See previous challenge
Highlight – Watching blog numbers grow exponentially
Challenge – Writing…every single day
I only had two highlights that did not match a challenge and one challenge that didn't result in a highlight.
And the best part is that I can already see it playing out in 2014 as well. I fully expect to see these highlights this year:
Launching a podcast and getting my first 100,000 downloads
Releasing my first fiction book
Taking a full week off to go to Disney World with my family
Running my second half-marathon, but in 30 minutes less than last time
And I also know that each of those comes with its own corresponding challenge. Early mornings, late nights, sore feet, the stress of disconnecting, etc.
But, like last year, I know that each challenge will be worth it.
What big challenges have led to the most memorable highlights for you?