I love this quote from Will Smith: "In my mind, I've always been an A-list Hollywood superstar. Y'all just didn't know yet."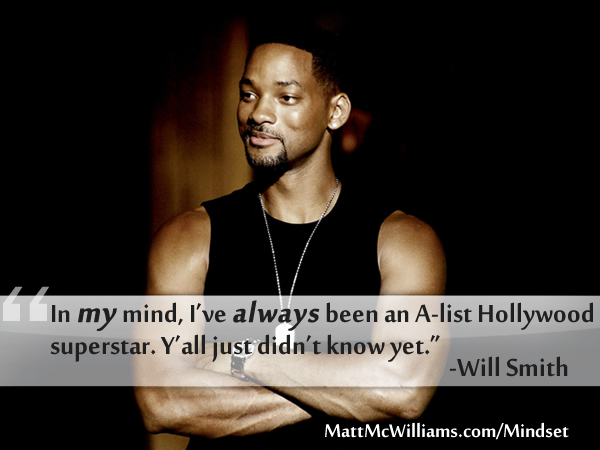 That is a powerful example of having the right mindset. He knew what he was before anyone else did. That is the attitude that got him to the top.
What about you? What's hiding inside of you that the world will one day see?
Author of a best-selling novel? Creator of an innovative product? CEO of a Fortune 500 company? Parent to a yet unborn child?




Why not go ahead and declare that those things are already true? What harm could it do? None.
Don't let the world tell you what you are. Be like Will Smith…be who you want to be in your mind. Today.
What are you already that no one else knows yet?