I always thought I was the smartest person in the room. OK, so I still struggle with that major fault, but when I first became a leader seven years ago, my ego was uncontainable. To make matters worse, I based my vision of leadership on what I call "the myth of the solitary leader."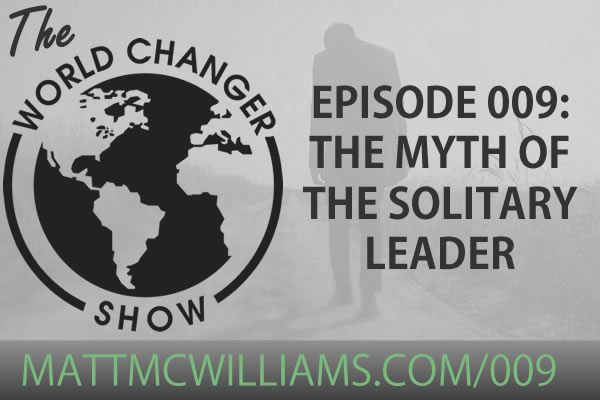 To me, leadership was personified not by the coach getting hands-on with his team but by icons such as Bill Gates secluding himself in a cabin for a week to think big things.
That was my vision…the solitary leader who single-handedly uses his genius to solve every problem, launch every new initiative, and change the world. I would, in my dreams at least, become a superhero, a caped crusader for my causes, and surely everyone would buy in to everything that I wanted to do.
The only problem was that I was wrong. Very wrong.
That's the topic of today's podcast. I share my struggles with this and the 3 reasons solitary leaders fail at decision making compared to a group.
Listen to this Episode
Episode Links and Resources
Study: Groups Perform Better Than the Best Individuals on Letters-to-Numbers Problems: Effects of Group Size
Download a print-friendly PDF version of this episode
FREE BOOK: When Your Team Says You Suck: How to Get, Give, and Use Feedback for Leaders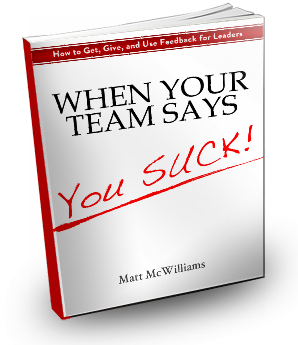 Ask Me a Question
If you have a question, comment, thought or idea, you can leave a voicemail for me or contact me via email.
Subscribe to the Podcast
Share the Love
If you enjoyed the show, please rate it on iTunes and write a brief review. That would help tremendously in getting the word out and raising the visibility of the show so that we can inspire other World Changers just like you.
Question
Who is your vision of a leader? Is he/she a solitary leader or more of a group leader?