What's it like to retire at the age of 27? Austin Netzley knows. Or does he? That's a topic we explore in today's episode along with much more.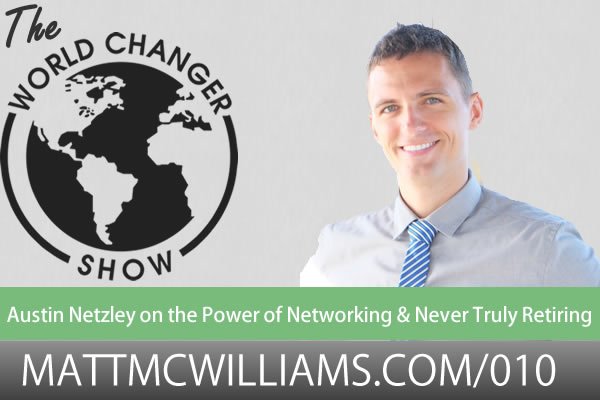 About Austin
Austin is the host of the YoProWealth podcast. He graduated college 6 years ago with:
$80,000 in debt (mostly student loans)
Only ~$100 in my bank account
A middle-class mindset
Lots of ambition, but also stress, fear, lack of confidence, and a lot of uncertainty about what to do with his life.
And yet he retired at the age of 27…and today he teaches you how along with much more on:
Networking
Breaking out of your introvert shell
The power of community
How to make a difference online
His view of retirement
Listen to this episode:
Quote
"I have a lot more books in me."
What a great attitude, Austin.
Episode Links and Resources
Austin's new book, Make Money, Live Wealthy – The First 1,000 Copies Are FREE! Get Your Copy Here Before It's Too Late!
Austin's favorite interview to date with August Turak 
FREE BOOK: You Are Already a Millionaire…Now Start Acting Like One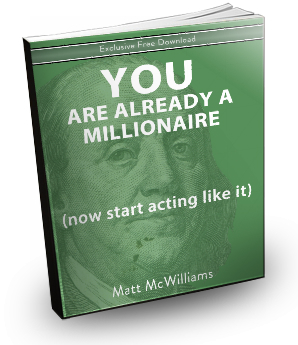 Ask Me a Question
If you have a question, comment, thought or idea, you can leave a voicemail for me or contact me via email.
Subscribe to the Podcast
Share the Love
If you enjoyed the show, please rate it on iTunes and write a brief review. That would help tremendously in getting the word out and raising the visibility of the show so that we can inspire other World Changers just like you.