Team members at work want the same things we all want in every aspect of life.
I want to be trusted. I want my boss to believe in me and trust my judgment.
Replace the word "boss" with "spouse" or "parents" and the sentence above is still true. The leader-team member relationship is no different from any other relationship.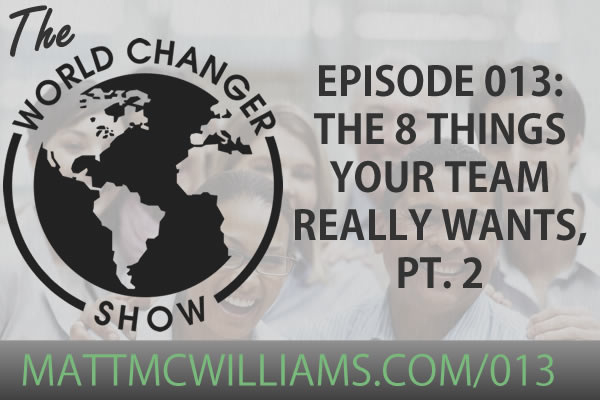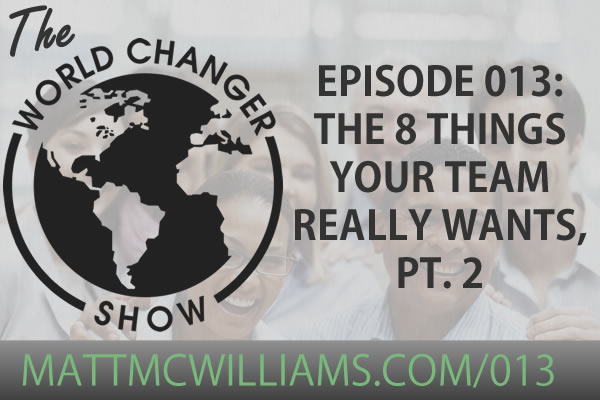 Replace the word "career" with "marriage" or "education" and the sentence is still true. We all want a sense of control and we all want a voice.
We're continuing the series on the 8 Things Your Team REALLY Wants with part two today, #5 through #8. If you missed part one in Episode 11, you can listen to it here.
Listen to this episode: 
Episode Links and Resources
Learn how to run one-on-one meetings and get my free templates
Great example of open leadership and how to be an open leader
FREE BOOK: The 8 Things Your Team Really Wants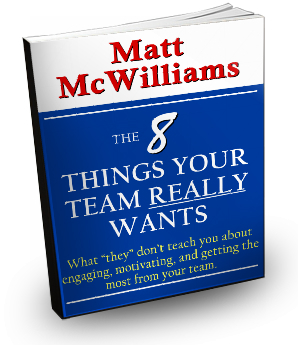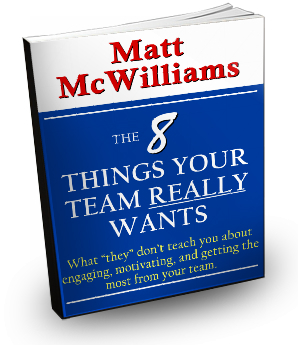 T-Shirt Sale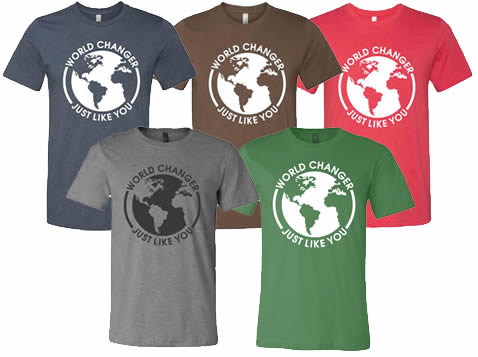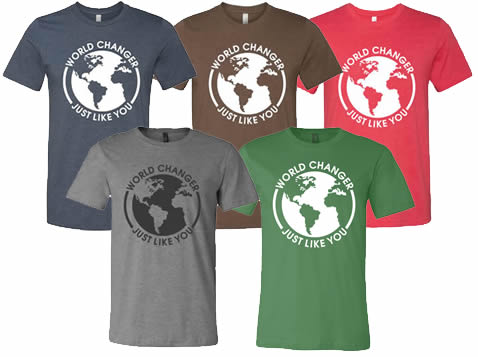 WORLD CHANGER (JUST LIKE YOU)™ t-shirt – Order by October 15 and use promo code PODCAST50 to save 50% on your order.
Ask Me a Question
If you have a question, comment, thought or idea, you can leave a voicemail for me or contact me via email.
Subscribe to the Podcast
Share the Love
If you enjoyed the show, please rate it on iTunes and write a brief review. That would help tremendously in getting the word out and raising the visibility of the show so that we can inspire other World Changers just like you.
Next Episode
Join me for the next episode, #14 TOMORROW for a Wednesday Mini-Lesson, The Biggest Mistake I Ever Made as a Leader.