Competition is a powerful fuel for motivation.
Competition helps us to get and stay motivated. It helps us generate new energy when we are stagnated.
Let's face it, most of us are competitive to some extent. We are competitive with each other, with ourselves, with time. If we are playing a sport, I want to beat you, plain and simple. Sure, I will enjoy the game either way, but the fact is I will get more enjoyment out of it if I win.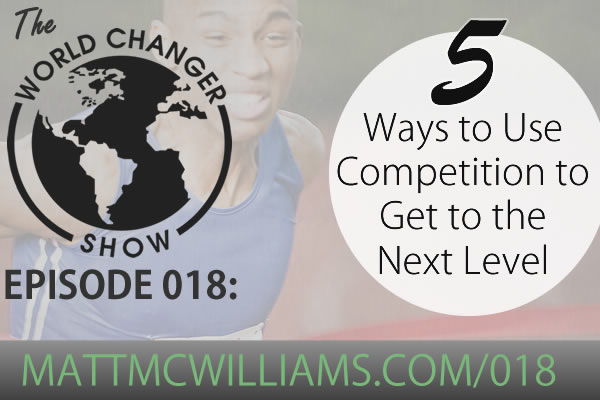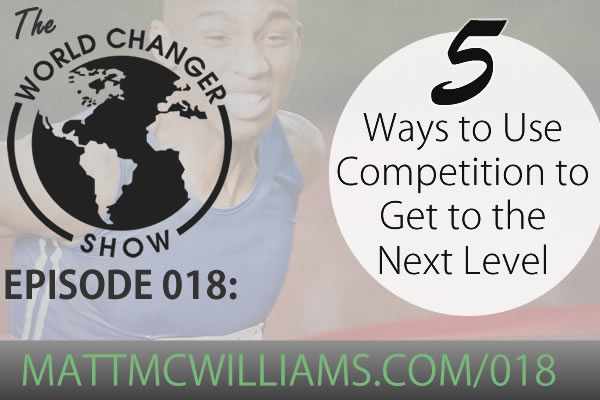 Today, we're going to discuss how competition can be the fuel to drive you to success.
PLUS, fives ways that competition pushes you to the next level in business and five ways you can use competition in your personal life.
Listen to this episode: 
Quote
The ultimate victory in competition is derived from the inner satisfaction of knowing that you have done your best and that you have gotten the most out of what you had to give.

– Howard Cosell
Episode Links and Resources
FREE ACCESS to the World Changer Vault
Question
How has competition motivated you? Who or what pushes you to get better?
Share in the comments below.
Ask Me a Question
If you have a question, comment, thought or idea, you can leave a voicemail for me or contact me via email.
Subscribe to the Podcast
Share the Love
If you enjoyed the show, please rate it on iTunes and write a brief review. That would help tremendously in getting the word out and raising the visibility of the show so that we can inspire other World Changers just like you.
Next Episode
Join me for Episode 19 with Jared Easley as you will learn how to starve your doubts, overcome fear, and launch something amazing.