It is finally here!
After months of planning and preparation (and a few last minute scares), The World Changer Show with Matt McWilliams is live.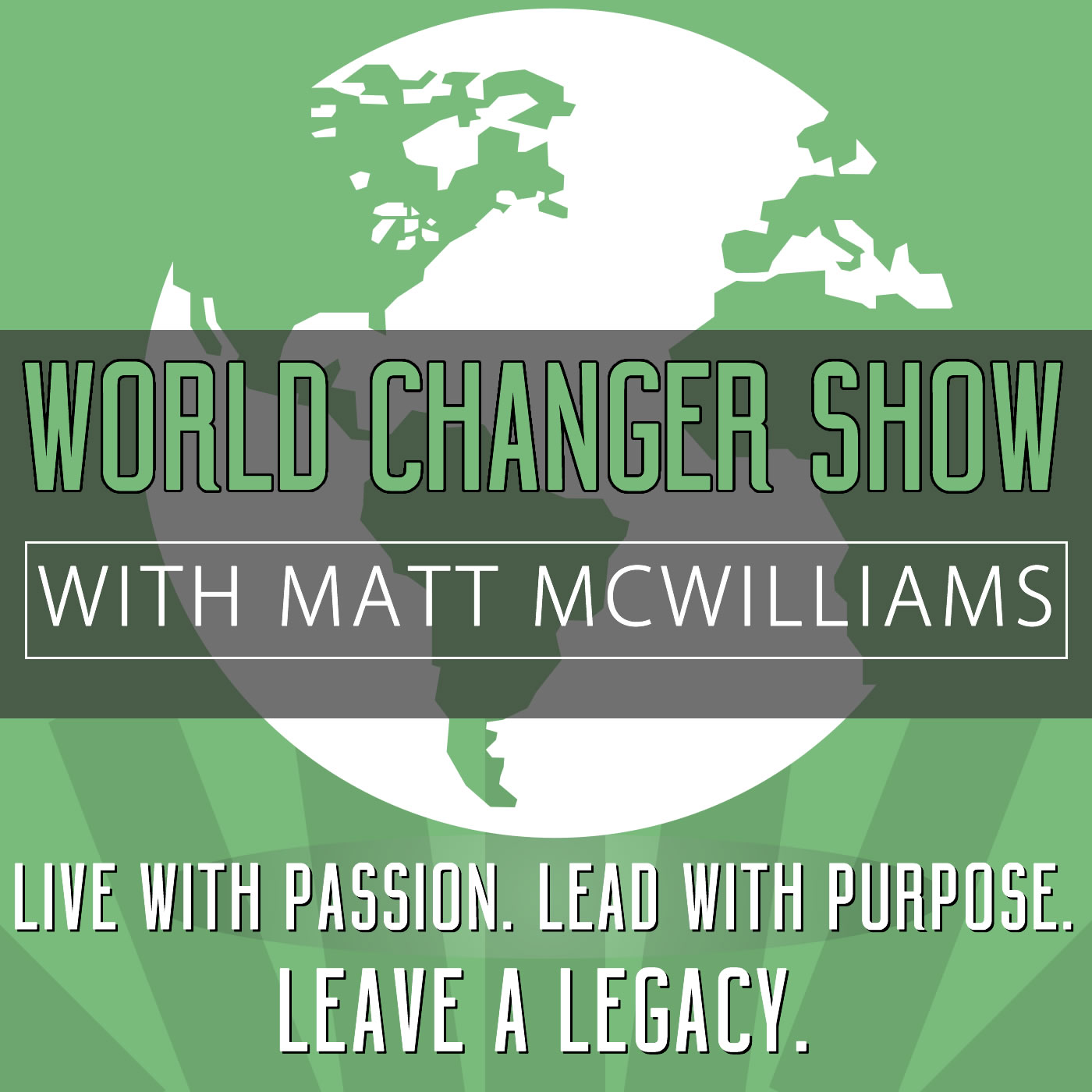 Today is officially launch day.
It's a once in a podcast's lifetime chance to burst onto the scene and onto the top of the "New and Noteworthy" section of iTunes. That helps tremendously in getting the word out and raising the visibility of the show so that we can inspire other World Changers just like you.
Today I am releasing five episodes. I'll explain why below. Here are the episodes:
Episode 001: A Quick Introduction
Episode 002: You Are What Hear and See
Episode 003: John Miller, author of QBQ on Personal Accountability
Episode 004: You Are What Hear and See, Part 2
Episode 005: Farnoosh Brock on overcoming victim mentalities, abundance mindset and much more

Help Me Launch Today
Here's how you can help launch the show today:
1. Subscribe to the show
If you use a smartphone, I suggest getting a podcast application such as Downcast. Another popular one is Instacast. Both are the same price.
These applications make subscribing to and listening to podcasts so much easier. Plus, you don't have to load iTunes on your computer, subscribe, and then manually sync to your phone. You can do the whole thing from within the podcast app. They also automatically update your podcasts every time a new episode is released.
When you do subscribe, make sure to download all five episodes. One of the big ranking factors on iTunes is downloads in the past 24 hours, so downloading all five gets us visible to others faster.
2. Leave a rating and review
If you enjoy the show, please rate it on iTunes and write a brief review. It only takes a moment and goes a long way to helping the show's rankings.
3. Attend the Podcast Launch Party today
If you want a preview of what the show is going to be like and want to get a sneak peek at some of the guests and content I'll be sharing, join me and my guests as they share who their favorite world changers are. During the launch party, which lasts from 3:00 – 4:30 p.m ET, we will be giving away WORLD CHANGER (JUST LIKE YOU)™ t-shirts along with some great books on leadership, personal growth, and business that will help you find the World Changer inside of you.
If you can't make it live, don't worry. Sign-up anyway and I'll send out a replay of the event shortly after it's over.

4. Tell others
Spread the love on social media.
Thank you so much for your help!
Now…
Enjoy the show and stay tuned for the next three episodes, which will launch the next three days.
In Episode 006, I share the 5 attitudes you must adopt to unleash the World Changer inside of you and in Episode 007, I have an amazing interview with best-selling author, Tom Corley. Episode 008…well that will be a surprise for now.
Beginning next week, I'll start the normal schedule of episodes every Tuesday and Friday.
I'd love to hear from you below.
What lesson(s) did you learn from any of the first five episodes?