I've heard it said that "God doesn't need your money."
I've heard this from people I respect, people I admire, and people who mean it well.
But I disagree with them.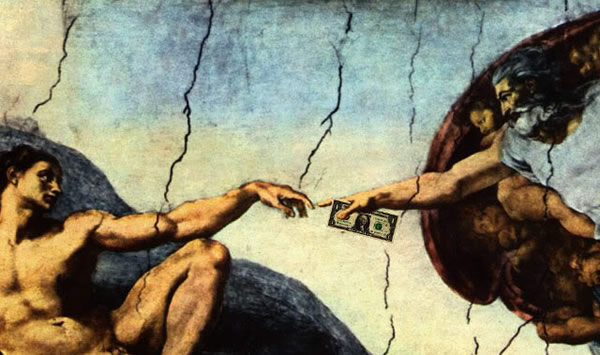 When I've heard this in the past, it's often in the context of calling business leaders and others to stop "just writing checks" and get out there "in the world." And while I think this is well-intended advice, it is often misleading.
I don't want a man who is skilled at business and at maximizing profits and managing people effectively, out in the fields sweating. Not because it is beneath him, but because it is not his purpose.
Purpose
A business leader's purpose is to advance the Kingdom of God through earning money and giving it away.
Because Sally went to work last week, seven orphanages were built in India. She used her skills to provide housing for hundreds of children.
Because Kevin used his skills, someone had the money to get clean water to 65 families in Africa. He followed his calling and provided the essence of life to hundreds of people.
Because Marie acted on her purpose, hundreds of children lived rather than dying of malnourishment.
Yes, God needs your money…if that is your purpose.
God needs your money the same as he needs preachers, Sunday School teachers, church janitors, and missionaries. What God needs…and wants…is for us to follow our calling, whatever that is. He wants us to use the skills we have been blessed with, whether they are in heavy lifting, teaching, or in making money. And if that calling is making money, then yes, He needs your money.
What is your purpose and how are you using it?