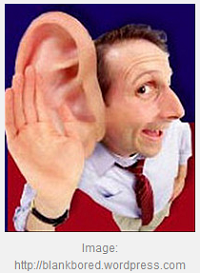 Your words, to yourself and others, hold immense power.
I recently had the pleasure of writing an article for FeedFront Magazine about positive psychology for affiliate marketers. But the principles apply to anyone.
Here is an excerpt:
You are what you hear. You become what you say about yourself and what others say about you. If you speak negative words to yourself, your chances for success are minimal. If others around you are constantly questioning your dreams, achieving them is almost impossible.

Controlling your own thoughts and words toward yourself is the easy part. For most of my life I've been a pessimist who never failed to see the cloud in every silver lining. Only recently when I learned to speak positively about my situation, my future, and myself did I begin to see real achievement.
You can read the full article here (Page 11)
What steps do you need to take to avoid negative self-talk or negative talk from others?