If you are reading this, you matter.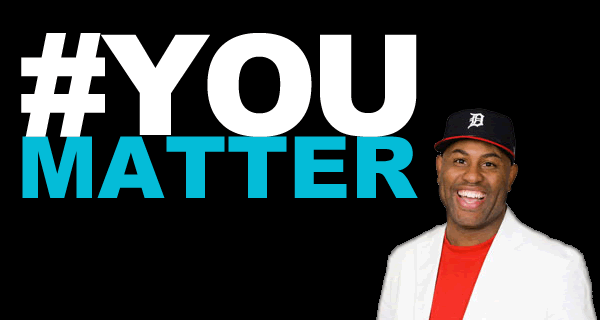 Your life.
Your business.
Your marriage.
You matter.
As a father or mother.
As a child.
As a husband or wife.
As a business owner.
As a student.
As a teacher.
As a leader.
As a child of God.
As a living, breathing, vital soul on this earth.
You matter.
It is important to be reminded of that from time to time and the video below from Eric Thomas does just that.
Do not ever forget that you matter. No matter what happens to you, you matter.
You matter to your spouse.
To your children.
To your students.
To your church, synagogue, mosque, or temple.
To God.
To this world.
To me.
To every single person you come in contact with. You matter to each of them.
That is how important you are, how vital you are, how important your life is to the rhythm of the world.
You matter.