Thinking of joining The LEAD Generator by Connect 365 to get more clients and foster relationships in as little as one hour per month? Make sure to read this review first. You'll kick yourself later if you don't. Full review of Josh Turner's LEAD Generator by Connect 365 below, plust over $10,000 in bonuses.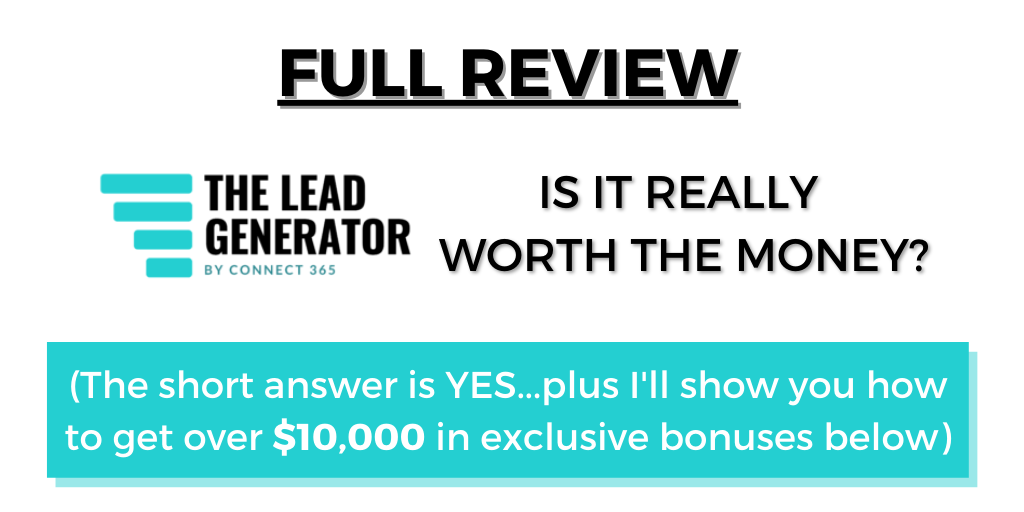 So…the big questions…what is The LEAD Generator and is it worth investing in? This full review will answer many questions you have and some you didn't even think to ask.
First off, a full disclaimer: I am an affiliate for The LEAD Generator by Connect 365 and I consider Josh Turner a friend. But to be clear, that does not affect what I share below in any way. It does mean, that if you purchase The LEAD Generator through my affiliate link I'll get a small commission (gotta love capitalism, right?).
Ok, now that we've got the boring disclaimers out of the way, onto the fun stuff…here's my full review of The LEAD Generator by Connect 365.
What is The LEAD Generator and What's So Good About It?
Simply put, The LEAD Generator is a system that attracts your ideal clients by leveraging the tools they already use such as social media and personal outreach. But that doesn't mean that you have to manually post and reach out to clients individually.
Instead, 90% of the work is done by Josh's team or automated through personal follow-up email campaigns so you'll have a proven system to attract the right clients, warm them up, earn their trust, and get them in your paid programs and services.
Josh Turner Knows How To Build Trust.
Want to know the single most important word when it comes to building a successful online business?
TRUST.
And right now trust seems to be at an ALL-TIME LOW…
…but it doesn't have to be.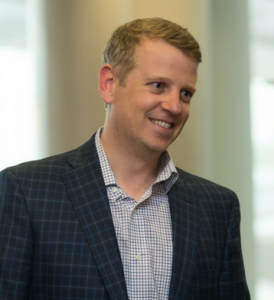 Back in December 2015, I'd been invited to a mastermind for the top affiliates from a launch I'd promoted that year.
I'd finished in about 10th place and had never been to one of these masterminds before…at least not with so many high-level entrepreneurs.
I was just pleased to be there.
As I walked into the room on the first day, I was nervous and a bit awestruck.
I was playing a whole different game now.
After two days with the group, I developed some of my best friendships and learned a ton.
One of the guys I learned the most from those two days was Josh Turner.
I must have taken 30 pages of notes just on what he said that weekend.
Today, Josh is my favorite human when it comes to teaching others how to attract the right clients and how to develop TRUST.
Now Josh and his team have put everything they know about building trust into a simple to follow and dang near automated system, The LEAD Generator.
In fact, The LEAD Generator system is trusted by Kevin Harrington (the original shark on Shark Tank), Danny Iny, and so many others.
What is Connect 365?
Imagine that you had all the time in the world to follow up personally with all your client prospects, current clients, or potential business partners.
Connect 365 gives you the same feeling as having all that time.

Connect Your Personal Email Account
Everyone knows when they're getting an email from your autoresponder. It's obvious by the unsubscribe link at the bottom.
With Connect 365, you connect your personal email account so the emails come from you and actually get opened. 86% of business decision-makers use email as their primary communication tool. Get the power of automated email campaigns that are still personal.
Send The Right Email At The Right Time
Using Connect 365's tagging and campaigns, you can make sure that you always send the right email at the right time.
Connect 365's automated features let you add or remove tags based on the receiver's actions to put them in or take them out of welcome, pitch sequences, or followups. It's all about building trust by sending an email just when they need it.
Done For You Social Media
Every single month, The LEAD Generator subscribers get 30 hand-written social media posts from US-based writers.
These aren't just boiler-plate quotes, but engaging posts designed to start conversations with ideal clients.
Beyond getting social media content created for you, their software helps you automatically post across your social media channels at whatever interval you decide.
Just set it and forget it.
Incredible Training And Support
Every single aspect of The LEAD Generator, Connect 365, and their social media posting platform has thorough documentation. There are pages and pages designed to help you get the most out of your subscription.
But if you're someone who wants more hands-on help, you'll get access to Josh's team of coaches who will be beside you every step of the way to create workflows that are customized for exactly what your business needs.
And in addition to hands-on help and incredible training resources, you'll get access to their Outbound Sales Mastery Mastermind.
Needless to say, they want to help you be successful.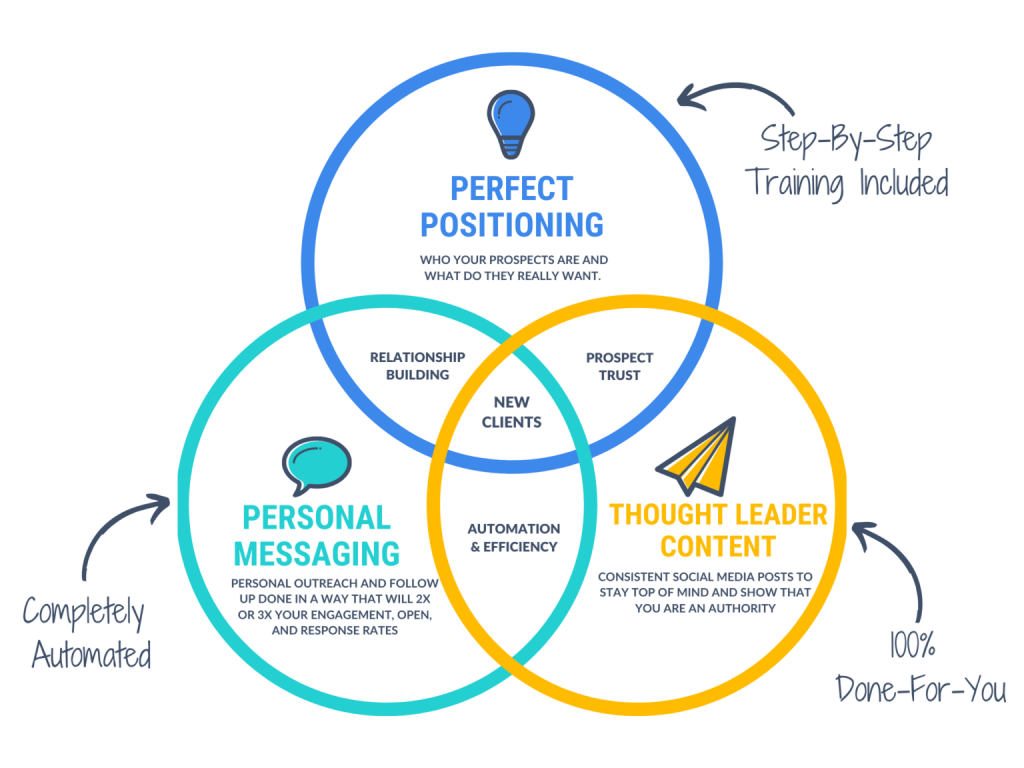 What's NOT So Good About The LEAD Generator?
1. Automation Requires You To Think Ahead
If you're anything like me and my team, you like to move fast and adjust on the fly. But lately, I've been realizing how much more freedom I have when I stick to a plan. Jocko was right… "Discipline = Freedom."
So when it comes to creating your follow-up campaigns in Connect 365, you'll need to sit down and plan your customer journey and the steps it takes to turn someone from a prospect into a buyer.
This isn't necessarily bad, because it forces you to look through your customers' eyes. You'll actually understand them and be able to serve them better.
The tech is easy to use and the team is there to give you direction and support to make sure you're successful.
2. This Is The First Time The LEAD Generator Has Been Offered
This isn't necessarily a "not so good" part of the program. It just means that it's the first time all these pieces have been put together in a single offer.
Josh and his team have been doing this for a while and they know what works. Now they've put together an entire solution for you.
Just think…would you have said not to buying the first iPhone just because it was the first one?
3. At First Glance It's Overwhelming
This is an honest review, so it is important for me to tell you that I have not fully tested everything that's available or even what's possible.
The LEAD Generator by Connect 365 does so much and my team is just scratching the surface of how we can use it to create follow-up campaigns and interact better with our ideal clients.
Though I haven't used every feature, I have been watching Josh and his team develop this for a long time and I can tell you that he never does anything halfway. I have no doubt it would move the needle in my business if we implemented all the different features.
Who Is The LEAD Generator For (And Who Is IT NOT For)?
Who Is The LEAD Generator For?
The LEAD Generator is for anyone or any business that has a product or service to offer and primarily sells through meetings, appointments, or strategy/discovery sessions.
This includes:
Coaches
Speakers
Authors
Consultants
Agencies
Podcasters & Bloggers
Designers
Experts
Influencers
…anyone looking to massively convert leads into customers.
Who Is The LEAD Generator NOT For?
This plugin is NOT for you if one or more of the following are true:
You're not willing to use email or social media to connect. No amount of automation or done-for-you posts will work if you're not willing to engage with potential clients on their terms.
You're not
You're unwilling to make the monetary investment (as of this writing you can join for less than the cost of a single training course).
You think you won't have to do any work. You have to be willing to invest roughly one hour per week in growing and connecting with your audience.
You already have an email follow up and social media team working for you and closing every lead. Even then, you could make it easier on them by joining.
What's Included with The LEAD Generator?
Access to the LEAD framework for generating and pursuing leads.
Done-for-you Social Media Posts – 30 per month
Unlimited access to the Connect 365 software for automated personal email follow up and campaigns
Top-notch training, support, and access to the Outbound Sales Mastery Mastermind
World-class coaching through the entire process
Annual or monthly payment options
So, What Risk Is There?
This is one of the biggest questions people ask themselves when investing in business tools…and probably at least partially why you are reading this review now.
What risk is there in purchasing The LEAD Generator?
To be honest, next to none.
Seriously.
If you take a look at Josh's track record there is really no question as to his ability to help you build and automate your business.
And if you're not satisfied, you can cancel anytime.
Really, the only variable is whether you are going to join monthly or jump in 100% and go for annual!
My Exclusive Bonuses When You Join The LEAD Generator (Over $10,000)
Bonus #1 – Destroying Your Limiting Beliefs Workbook ($399)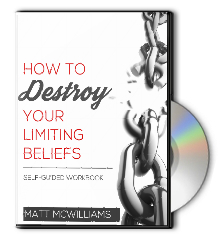 It takes a certain mindset to continually grow a business through outreach. That's why I'll give you the Limiting Beliefs Self-Coaching Guide. There are four types of limiting beliefs that you will need to overcome and I teach you how to do so in this self-coaching plan.
Until recently, this workbook was only available to my private coaching clients, but I know how critical it is to conquer your limiting beliefs to do something awesome (and daunting) as growing your business. But, when you purchase using this link, it's your's for free.
Bonus #2 – Access to the Replay of my Networking With Purpose LIVE Event ($197)

If you go through my link to purchase The LEAD Generator, you'll get access to the replay of my Networking With Purpose LIVE event that I hosted with relationship rockstar John Corcoran and Mark Sieverkropp.
Getting your products and services in front of a large number of potential clients requires the right connections. That's why I'm GIVING you access to the replay of my Networking with Purpose Live event.
This live online event replay will show you how to build, grow, and nurture your network to help you launch your membership site.
I share my own experiences, techniques, and connection-building strategies PLUS I invited some of my connections that are networking experts to come and share their techniques and strategies with you as well.
The cheapest ticket was $197 and that was with a hidden, secret promo code. But it is yours when you join The LEAD Generator through my link.
Bonus #3 – Find Affiliates Now + Bonus Lessons ($794)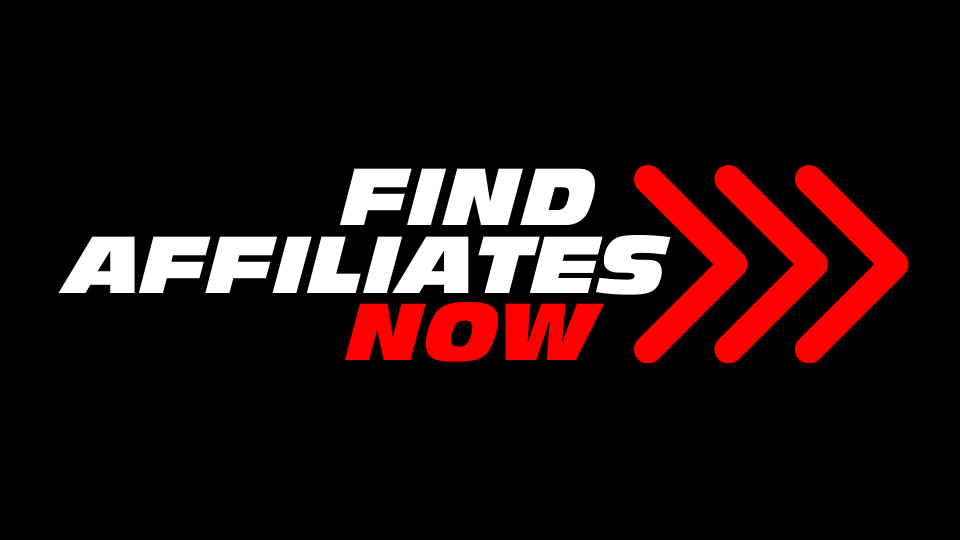 Find Affiliates Now and these bonus lessons are 100% focused on ACTION! In roughly 75 minutes you'll get my best secrets from 15 years of running affiliate programs, the exact plan I use to find affiliates, get them to say yes, and get them to promote, the exact templates, checklists, tools, and copy/paste emails that we use to get affiliates, and I walk you step-by-step through the whole process…
These lessons are all about action and implementation. They're about helping you to find your first affiliates…who actually promote you…and make you money! This bonus is only available when you purchase using my link.
Bonus #4 – 7-Figure Affiliate Launch Course ($1,997)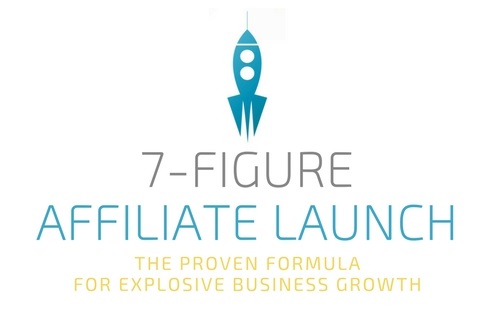 There is no better way to sell your products and services than through affiliates. You don't pay until you make the sale. They are infinitely scalable. They are fun to work with.
In this exclusive training, I teach you how to recruit an army of affiliates, how to motivate them to promote more, and how to grow your business like you never imagined.
I've worked with some of the top names in the online marketing industry helping them do just this. Names like Kevin Harrington, Zig Ziglar, Michael Hyatt, Lewis Howes, Ray Edwards, Jeff Goins, Peter Voogd, and Brian Tracy.
And if you purchase The LEAD Generator through my link, I will GIVE you this training that I recently sold for $1997 and is currently unavailable to the public.
Bonus #5 – Affiliate Recruiting Swipe Files ($1,341)
The biggest challenge that product creators and service providers face when they begin to use affiliates to promote their products is actually finding affiliates.
Over the past decade, I have recruited tens of thousands of affiliates in dozens of industries that have generated over $1M in sales for my clients.
These swipe files are the exact emails I have used to recruit countless top-tier affiliates and they will help you recruit great affiliates for YOUR product as well.
Bonus #6 – Promo Plan Checklist ($432)
Once you've recruited your affiliates, you need to get them to promote your product.
The Affiliate Promo Plan Checklist is the EXACT checklist that we have used to get affiliates to mail 10, 15, even 20+ times in a single product launch.
Use this checklist to get your affiliates to mail more often OR use it to manage your own affiliate promotions and earn bigger affiliate commissions.
Bonus #7 – Coupon For $5,000 Toward Our Your Affiliate Launch Coaching ($5,000)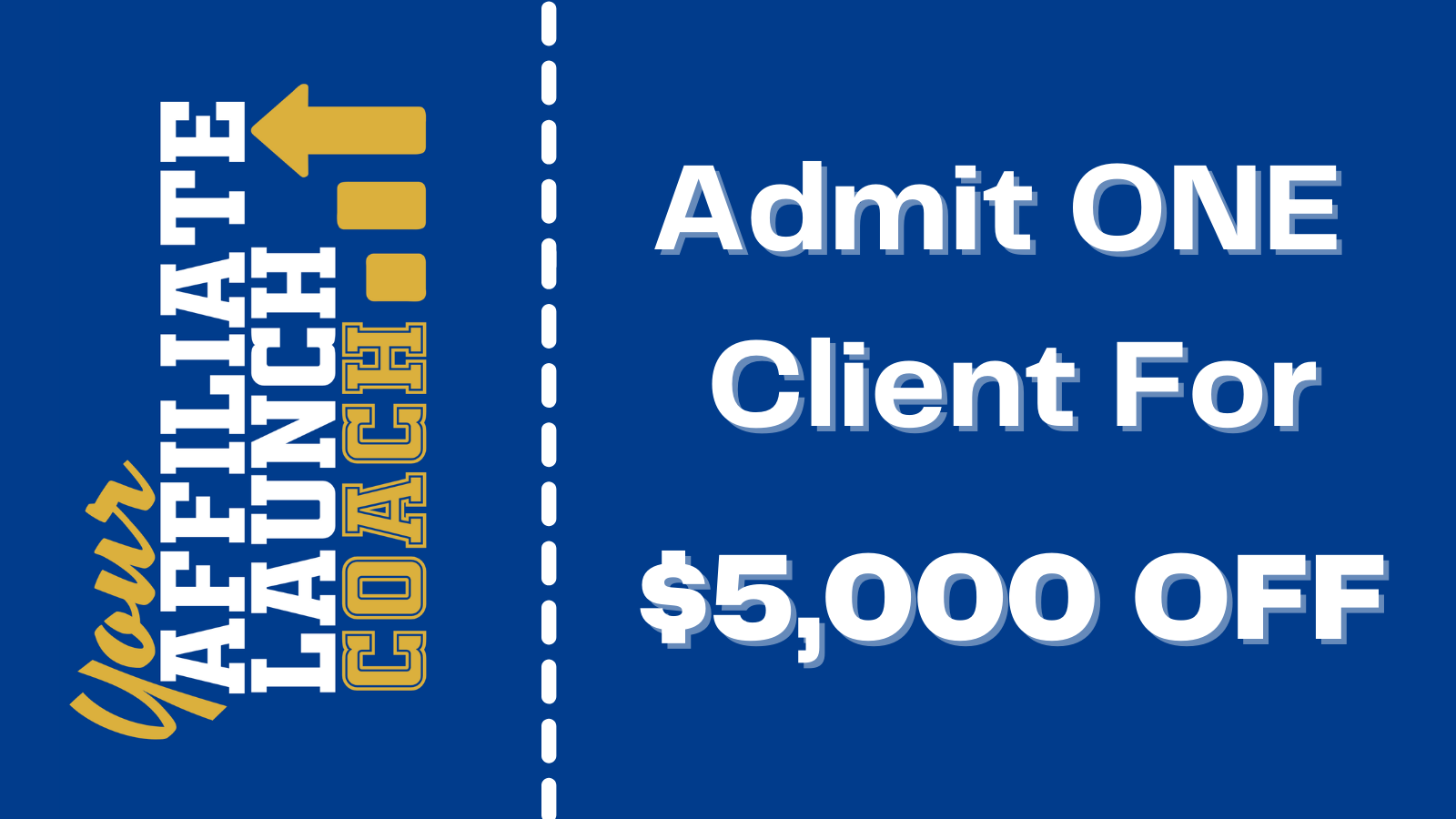 Your Affiliate Launch Coach is our premier coaching program where we help you start or grow your affiliate program without having to spend hundreds of thousands of dollars on an affiliate manager
If you were to apply for our Your Affiliate Launch Coach program and commit to coaching, you'd normally pay $10,000 upfront. But when you join The LEAD Generator through this link, I'll give you a $5,000 coupon to use toward your initial commitment.
Here's what one of our clients had to say about Your Affiliate Launch Coach:
TOTAL BONUS VALUE: $10,160
So now that you've read to this point, there is really only one question…
What are you waiting for?
Click Here to purchase The LEAD Generator by Connect 365 and get ready to automate your client lead generation and closing!
Questions?
Click the chat icon in the corner →
Call me at 317-825-8826
(I'll do my best to answer, but if I miss your call, leave a message and a good time to call you back…can't wait to talk!)